Allen Frances gave us the Asperger's "epidemic" — just like Al Gore gave us the Internet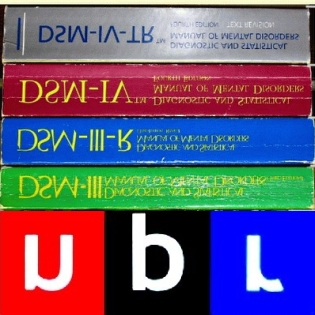 NPR ran a story yesterday about the controversy over the exclusion of Asperger's from the DSM-V.  The story did not really cover the controversy so much as provide a platform for Allen Frances to present his opinion, without any supporting evidence or opposing viewpoints.
There are several problems with Frances' take on the "Asperger's epidemic."  Many of these are covered thoroughly by Emily Willingham here and here, and by Kristina Chew here.  I don't have too much to add to the analysis, other than a little of my own personal outrage.
First of all, NPR's use of the word "epidemic" is sloppy and inflammatory.  Roy Richard Grinker's book Unstrange Minds does a very thorough job of examining, and explaining, the rising numbers of children with autism and Asperger's diagnoses (in short:  increased awareness, decreased social stigma, diagnostic substitution, and the change in diagnostic criteria).  I won't rehash his arguments in detail here; the book is worth a read.  The point is, the DSM does not exist in a cultural vacuum, and there are many other factors contributing to the increase.  Yet Frances takes personal credit for this phenomenon.  At best, he displays a poor understanding of the reasons behind it; at worst, he has a little bit of a God complex.
Next up:  Asperger's is a "fad diagnosis?"  Have you actually met any parents who are willing to go through the grueling, soul-crushing process of getting our kids evaluated and diagnosed — not because our children are truly suffering, but because we are greedy for some undeserved taxpayer-financed services?  I know I haven't, and I cordially invite Allen Frances to produce those parents before continuing to run off his mouth about them.
In the last decade, there has been a wave of sensationalized media claims about pushy parents trying to gain unfair advantage for their kids by seeking trumped-up diagnoses of conditions like Asperger's, ADHD, bipolar disorder, or Dyslexia.  As the story goes, these kids don't really have any problems — they're just not excelling academically in the way that their conniving, status-hungry parents had hoped.  This narrative glosses over the very real suffering of children and families struggling with mental illness, and it's never been backed up with any real evidence.
Emily Willingham wrote about Frances' claim that children who are academically able but "socially shy" are the primary beneficiaries of the Asperger's diagnosis.  She points out that for many kids with Asperger's or autism, "shy" is an inappropriate and terribly misleading way to describe their issues with social interaction.  My son, like Emily's, reacts to novel social situations with a level of raw terror that is painful to watch.  He sobs until he shakes, grinds his teeth, and hits himself in the face.  This isn't "shyness," folks.  It's a symptom that interferes with his ability to function in typical social interactions.  And that's why Asperger's, or autism, or whatever the hell anybody wants to call this particular cluster of behaviors this week, belongs in the DSM, and shyness does not.  The system we use to allocate educational services, social supports, disability benefits, and medical treatment depends on an official diagnosis for eligibility.
My own child's allotment of the much-ballyhooed "special programs" that Frances claims [with no supporting evidence] cost taxpayers $50,000 per year is the following:  a one-hour home visit each week [except for the twelve weeks that the program is on vacation, and the 16 weeks that it took for us to begin receiving services after initiating the evaluation process] from an Early Intervention specialist.  I like her very much and I think she does a great job with my son, but I'm just sayin':  if we're supposed to be getting $50 grand a year in services, then somebody owes us a big fat check before December 31.  Frances implies that services for these kids are unnecessary, and are a "misallocation of school resources" — dredging up the tired old story about Special Ed siphoning money away from the educational programs that matter to "normal" kids.
Frances' claim that Asperger's is a "fad diagnosis" also fits neatly with the liberal antipsychiatry argument that all mental illness is entirely socially constructed.  Judith Warner describes this school of thought in We've Got Issues:
"The antipsychiatry movement … rejected the idea of mental illness entirely … Its cornerstone belief is that there really is no objective demarcation between mental illness and mental health, that the lines between sick and well, pathology and normality, are "largely arbitrary" … And while some antipsychiatry writers now take pains to draw a line in the sand between those who are "truly" sick and deserve medication and those who are not and don't … they tend to conceive of the deserving few so narrowly as to shut out in the cold anyone who was not a candidate for immediate hospitalization. …Depression that doesn't lead to suicide, anxiety that stops somewhere short of agoraphobia, obsessive-compulsive disorder that doesn't make its sufferer scrub his or her hands down to bare bone—none of these appear to qualify as medically treatable conditions…"
"Entirely missing here … is the notion that there is a world of difference between unique personality traits that may be quirky, annoying, or charming, and actual signs of pathology.  Or that the difference between personal style and pathology resides in pain, distress, and impairment."
And that's my biggest problem with the NPR story:  it reinforces the idea that mental illness, and the suffering caused by mental illness, is "all in your head."
Sarah Schneider blogs at Kitaiska Sandwich.
Allen Frances gave us the Asperger's "epidemic" — just like Al Gore gave us the Internet appears here by permission.
Sarah Schneider on 01/6/11 in featured, Politics | 4 Comments | Read More