The Unbroken Spectrum: Projection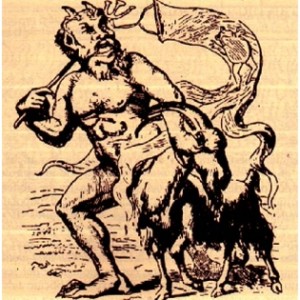 Years ago, long before I had any familiarity with psychological jargon, I remember running across the phrase "egodystonic homosexuality" and being highly amused at what an absurdly clinical term it was for the situation of someone who was gay but didn't want to be.  As it turns out though, egodystonia and its opposite are concepts that have their uses.  For instance, among those with obsessive-compulsive order, obsessions are experienced as egodystonic, or in-no-way a welcome thing or a "tonic" to a suffering ego, whereas among autistics, obsessions are by and large a source of deep and abiding satisfaction, or "egosyntonic."
Autism itself, I propose, can be regarded as either egosyntonic or egodystonic, and when it is experienced as egodystonic, whether diagnosed or intuited, autism is subject to the same defense mechanisms as is any other unwelcome psychological fact.  I further propose that the implications of this may be far-reaching, and in any case have yet to be considered.
Now, whether we happen to have a clinical condition or not, the fact is that we are all egodystonic to some extent in that we all have character traits with which we are not all that comfortable.  What I want to focus on here is a curious and rather spooky defense mechanism that often kicks in when there are aspects of our character with which we are unable to achieve any sort of comfort level.  Psychological projection is a trick the mind plays on itself which allows our own unwanted character traits to be perceived as if they are "out there" in the world rather than inside us as individuals.  Once they have been "cast out" in this manner, they retain their disturbing nature, but can then be seen as external threats having nothing to do with oneself.
Much as it seems we are treading in the land of woo here, projection is a well-established phenomenon in psychology, one of Freud's discoveries which has become so widely recognized that it's no longer thought of as being all that Freudian.  Moreover, projection can operate not just on a personal level but on a group and even national level as well.  All this said, it is a strange beast, both to experience and to observe.  For examples we need look no further than recent headlines; several from just the past four years were collected earlier this month at Alternet under the title, 7 Gay Sex Scandals of Career Anti-Gay Crusaders.
For all that we are moved—and rightly so—to hoot and cluck over the hypocrisy and dishonesty revealed in such scandals, it's worth recognizing that these career anti-gay crusaders are in the grip of a terrifically effective self-delusion as well.  This is the case to such an extent that it can be said their right hand truly does not know what their left hand does, or perhaps that their big head knows not what their little head does.  That, at any rate, is how spooky an animal projection is.  The level of personal discomfort or egodystonia these men have with their own sexuality is so high that their awareness of it can actually become unconscious.
Given, then, that the stigma which currently applies to autism is at least as strong as the stigma which currently applies to homosexuality (which has at least been de-listed as a disorder for decades now), is it reasonable to ask whether projection operates in society to any comparable extent in regard to autism?  I propose that it is, in at least five areas:
1)  Career anti-autism crusaders.  This is the obvious parallel, and one I had intended to bypass for now.  Having realized however that I have the makings of a list here, I'll simply include it and move on to …
2)  Autism researchers.  Hans Asperger was a man who claimed, rather than projected, his own tendencies to be like the subjects he studied.  While I don't have a citation handy, I recall that he explicitly stated that he recognized some of his subjects' Aspergian qualities as being very like his own.  Given however that autism research that is oriented towards the eradication of autism will be attractive to those who do project their own autism (in the same way that anti-gay stances and careers are attractive to those who project their own homosexuality) this seems an eminently reasonable question to raise.
3)  News media that uncritically report stories painting autism to be a result of injury or harm, without fact-checking, perhaps because reporters find it all-too-literally "self-evident" that autism is a form of damage.  News reporting, after all, involves the imposition of order on information, an activity—as Tyler Cowen points out—appealing to those with an autistic cognitive style, and therefore a line of work likely to have such people over-represented in its ranks.
4)  Parents or others genetically connected to autistic children who may find their own unacknowledged autism so abhorrent that they are willing to subject their younger kin to any equally abhorrent and irrational treatment simply in order to "make it go away."
5)  Everyday people.  This is the group I'd intended to write about when I first set out, my larger theme being how it is that the autistic spectrum can appear to be missing a swath which connects it with the larger population.
Along those lines then, and in furtherance of my analogy with sexual orientations, I want to point out that sex researcher Alfred Kinsey demonstrated that sexual orientation, very like autism, does exist on a continuum or spectrum, one which he designated as running from 0 to 6.  Kinsey, in other words, was able to identify seven different shades of sexual orientation (as confidentially reported by his subjects), and yet we all know that virtually no one will publicly admit to being "just a little bit" gay.  The parallel here is that virtually no one will admit to being "just a little bit" autistic either.  None of this is particularly rational of course—but it doesn't have to be.  It was less than a century ago in these United States after all that many states operated under the infamous "one-drop rule," in which one forfeited one's status as a "white person" simply by having an ancestry which included a single "drop" of "Negro blood."
What this sort of irrational taboo makes for in the case of autism, I suggest, is a population of closeted, projecting autistics acting as a passive, approving, and unskeptical public who in turn—because they are for example relatives of, reporters on, or researchers and "experts" involved in the lives of certified autistic people—are deferred to by others as opinion leaders on autism issues.  This then enables the work of anti-autism crusaders and movements which subject already-identified autistic people to outrageously inhumane, unsafe, and therapeutically meaningless treatments, deny them needed vaccinations, and in fact threaten them with slow-motion genocide by way of eugenics.  Once set in motion, this dynamic self-reinforces in a vicious circle, further motivating those who occupy paler swaths of the autistic spectrum to hide and deny their own commonalities with and similarities to the population of identified autistics.
The autism of diagnosed autistics, in this light, can be seen to be functioning as a scapegoat.  The perceived defects or sins of the people, otherwise known as hidden, deniable autism, are loaded—or projected—onto a goat, otherwise known as obvious, undeniable autism, and that goat is then driven towards a tall cliff edge, a ritual otherwise known as "saving our children," or "fundraising for the cure," or whatever.  And everyone (well, almost everyone) feels better, until it all has to be done again, because The Dread Autism (along with The Dread Gay) is in most all of us to begin with, and we are just not comfortable with that.
So, 'twas ever thus, at least since—though perhaps not prior to—the days of patriarchal desert gods and actual flesh-and-fur scapegoats.
And so it goes, still—though perhaps not for so much longer.


related:  The Unbroken Spectrum: Ridicule
related:  The Unbroken Spectrum: Self-Hatred
related:  The Unbroken Spectrum: Stockholm Syndrome
related:  The Unbroken Spectrum: The Shared Closet
Mark Stairwalt on 05/28/10 in featured, The Unconscious | 5 Comments | Read More