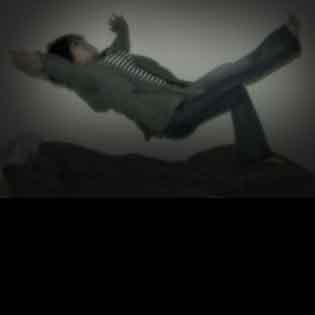 Lucid dreaming is the process of being aware that you are dreaming while you are dreaming. The study of lucid dreaming was popularized by Carlos Castaneda. Scientist Stephen LeBerge conducted research and published discoveries as he explored lucid dream in the laboratory. Lucid dreaming might be described as secular mysticism. Repeated exposure to an experience of being part of something larger than yourself while at the same time identifying with that which is larger than yourself creates a convincing reproduction of spiritual experience.
In the works by Carlos Castaneda, Carlos is encouraged by Don Juan to experiment with the boundaries of dream until he is able to manifest miracles of dream in the actions of the everyday. Less proactive but nonetheless satisfying, lucid dream over time can help one discover that in the everyday, as in dream, a person can experience a pervasive feeling that the world is being created every moment, in the now.
In Castaneda, lucid dream is passed down as part of aboriginal spiritual practice. It has been hypothesized that waking life as experienced by the radically autistic may have several features in common with how a conventional person dreams. Psychosis suggests an experience of being unable to exit from dream experience. The experience of an infant or small child exhibits features more than just a little dream-like, with dream often mixed in with the everyday.
Understanding the relationship between dream and the everyday is to explore the relationship between the unconscious and the conscious. Human evolution might be described as the process of the emergence of split consciousness, with an identification of the self with the separate rather than the connected portion of experience. We can follow the path of this split in the productions of culture as represented by archeological discoveries. We can explore the development and maturation of the child. We can examine our personal experience, particularly those places where our two consciousnesses connect. We can study those conditions that exhibit a struggle to become facile with conventional consciousness, such as those prone to psychotic experiences, epilepsy and autism. We can pay close attention to the productions of the artist. We can study aboriginal spirituality.
There are several pathways into the forest. Lucid dreaming offers a particularly accessible access to these experiences equivalent to a forest boardwalk with handrails. I continue to ask myself, what might lucid dreaming teach us about how we evolved? As with the ancient Greek oracles, getting a useful answer requires knowing what question to ask. What questions could we ask ourselves while dreaming to get a useful answer to how we came to be?
…
Proceed to author's FREE book download on this subject (The book is called Evolution, Autism and Social Change). 10 minute introductory video here.
Andrew Lehman on 11/24/09 in featured, The Unconscious | 1 Comment | Read More