Sometimes it feels like Nice is a Dirty Word.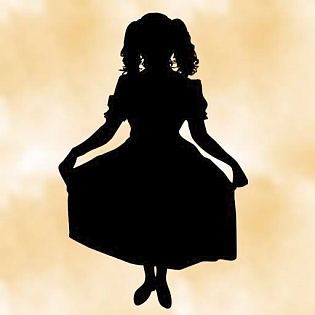 Being polite is this really tricky thing for me.
On one hand, I know that I struggle with being polite, even when I mean to be. There's lots of little things that even after ages of studying, I miss. And those little things end up having big consequences as to how I'm taken. I miss a signal to stop, I'm "over bearing;" I miss that I'm supposed to say something/contribute, and I'm "Unfriendly."
As a kid, I would try (when brave enough) to mimic the "playful" teasing I observed between my peers, and miss that it had slipped over that vague line of playful. I was shocked and hurt to hear my mother mention my on occasion "bullying" kids who were trying to be my friends. But the rest of the time, I was too "shy," too "drawn into my own world." It seemed as though there was no way to reach a happy medium in between, the one where other kids would presumably like me.
I've gotten, I think, a little closer to a manageable compromise. I've decided against listening constantly and desperately to the coaching and pleading, and generally try to be nice, opting to withdraw rather than risk it.
There are exceptions, of course. I tend to have a highly developed sense of right and wrong, and sometimes there's just a little too much *wrong* in the world. Then I seem to slip up.
Let me give you an example. Recently, I was visiting my Aunt in NYC. She married a guy who has done pretty well in contracting, and so yes, there's a good bit of a class difference. In any case, we were having  conversation with my sister and step aunt, nd she started going on and on about how great "The Secret" was. She was recommending it to my sister.  After a while, I couldn't handle it any more.
I stated that actually, a lot of people who are facing various oppression (Like classism, racism, or ableism around Mental Health Issues) find the culture around subscribing to The Secret to be very hurtful. Too often, people whose issues face against more than the white middle class abled "mainstream" are said to have not worked hard enough at it for the "Laws of Attraction" to have worked. The Secret in too many circles is used to both deny privilege and to blame oppressed peoples for their continued struggles.
That's not to say that there aren't people for whom it works and is mega helpful. But to hear it go un-critiqued when recommended to my sister- who like me comes from a different economic class and who has her own disabilities- was not something I could handle. I Had to say something.
I later found out that she thought I hated her, in part from this and in part because of not interacting otherwise as she expected. Which isn't true- I love my aunt very much, I just get frustrated by what I see as obvious class differences and how they effect how we see the world.
In any case, I end up feeling as though I'm too mean.
Online, it's a little bit different. Somehow, I feel as though I'm a little too nice compared to some of my friends and fellow advocates. Maybe it's who I spend time with. I often feel like there's so much of my conditioning from childhood of trying to fit in, to dodge some of the less than wonderful experiences of "treatment" that makes me try to be nice all the time. To educate instead of protecting my boundaries.
Most of the people I know in Social Justice circles know that it's not an oppressed person's duty or reason for being to educate those who hold privilege over them. It isn't, for example, an Autistic's (or other person with disabilities') job to live as a "self narrating zoo exhibit" as Jim Sinclair would say. It is the oppressor's duty to get educated, not the oppressed's to educate.
But I cannot bring myself to not educate. Trying to establish boundaries like some of my friends have is something that leaves me feeling torn.  And I know that it is okay for me to educate people, but sometimes I worry it makes me seem too *nice* when compared to some of my friends. And I don't mean nice in a kind person way. I mean nice in a too compliant way.
Nice in a way that would make people I love and respect look down on me as feeding into my own oppression. Or, perhaps, in a way that belies how deeply ableism has infiltrated my thinking. There's a lot of things I keep stumbling across when I go to examine my thoughts that remind me how much of life as someone who- in my case- is an Autistic and has MH issues ends up being about compliance in order to survive.
How much of my desire to be kind is based on my beliefs, and how much is based on the feelings that I need to be "nice" in order to be worthy of surviving, of getting the supports I need?
I'm not going to stop being kind, or educating people.  I will admit I can get s little sharp- for me- on my tumblr, but that's tumblr and a lot of it is reblogging other, sharper people's comments. But I'm not going to deny that drawing the line between being kind and being compliant is difficult.
But then again, undoing the things we have internalized is never easy.
Savannah Logsdon-Breakstone blogs at Cracked Mirror in Shalott.
Sometimes It Feels Like Nice Is A Dirty Word appears here by permission.
Savannah Logsdon-Breakstone on 09/16/11 in featured, Society | 2 Comments | Read More