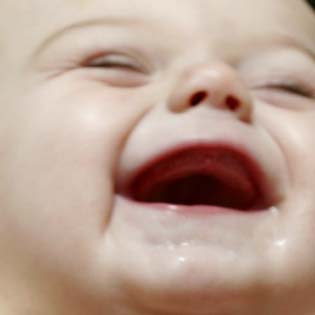 Like most people I know, I had a somewhat odd childhood.  I started talking when I was three.  I remember spending a lot of time confused by adult communication.  Speech therapy accompanied my schooling until college.
I recall struggling to understand what made people laugh.  I could be amused, but I was often uncertain what it was that people were finding funny.
Sometime around sixth grade it's as if my brain achieved traction and stuff started to make sense.  My closest friend was Paul Jean.  Paul died last year.  It was only recently I realized Paul had Asperger's.
As a child, the peculiarity of Paul's communication felt familiar and somehow consoling.  Paul was brilliant at mathematics and an effortless musician.  His affect was affable yet often strange.  I liked strange.  It was a communication style not unlike my mother's.
I have friends and relatives with Asperger's.  There are the obvious, unique aspects to their characters that are outlined by the diagnostic tools.  There is another facet of the Asperger's personality which interests me as I think back to my early childhood when I exhibited some Asperger's-like features.  Of course, all of us when moving through early stages of development displayed features of Asperger's.  Remembering early childhood may give you, the reader, some insight on what I want to explore, which is the nature of humor.
My "Orchestral Theory of Evolution" outlined at neoteny.org explores human evolution in a context of species evolution, social transformation, individual ontogeny and individual personal experience.  I hypothesize that humans evolved from matrifocal, random-handed individuals with two cerebral hemispheres that were the same size to our present patrifocal, right-handed prototype with a right hemisphere smaller than the left.  I'm playing with the notion that just as a small child or an adult with Asperger's has a sense of humor markedly different from the conventional right-handed adult, there is a way to measure degrees of cerebral lateralization and their affiliation with either matrifocal or patrifocal social structure by what a person finds funny.  Not incidentally, their hormonal constellation, relative levels of testosterone and estrogen, might be revealed at the same time.
Freud wrote of the structure of jokes and humor, breaking down the various word plays that we find funny into a number of categories.  Freud seemed to be describing a number of different ways two meanings can be fashioned at the same time to compel a physical response, laughter, when the two things, formerly separate, become integrated or at least related in an unexpected way.
It strikes me that this may have something to do with varying degrees of cerebral lateralization.  Perhaps, the more split one's brain, the more compelling the idea of two separate things becoming united.  There are studies that conclude that those on the autism spectrum often have two cerebral hemispheres that are the same size.  Small children have not fully differentiated.  At some point in our evolutionary past, our species had two hemispheres the same size.  I've hypothesized that matrilineal societies will exhibit less cerebral lateralization just as those who are left-handed are often not as split-brained as most right-handers.
Freud suggested that when people get drunk they regress to an earlier, childlike stage, a state represented by a shift in humor whereby after becoming drunk, subtle humor is replaced by a different, more obvious humor.
The patterns we're exploring are in a group of people with two cerebral hemispheres that same size, people not finding conventional jokes and humor amusing, jokes that have to do with the integration or relationship of two different meanings.
I've had more than one close friend with Asperger's in my life.  We all choose friends that share our sense of humor.  Consider that we are all conducting unconscious evaluations of each other's brain structures, estimating hormonal constellations and social structure proclivity by what we find funny.  Perhaps humor is an extremely refined diagnostic tool used to determine those we can feel close to and who would make complementary mates.
I believe that by studying humor we learn about nuances of being human.  Different kinds of humor will associate with different degrees of cerebral lateralization.  I have proposed that lateralization is associated with social structure, handedness and developmental stages.  I'm also thinking that what we find funny provides a window into who we are.
Laugher may not only be the best medicine.  Laughter might be useful in diagnosing the human condition.  Laughter may offer insight into the nature of what caused our dis-ease.
…
Proceed to author's FREE book download on this subject (The book is called Evolution, Autism and Social Change). 10 minute introductory video here.
Andrew Lehman on 01/13/10 in featured, The Unconscious | 1 Comment | Read More