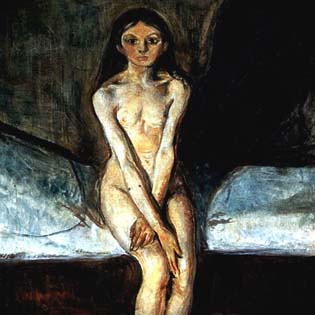 Consider that those female children with low estrogen levels as they cross over into their teens may find themselves experiencing delayed puberty.  This may manifest delayed testosterone surges pruning cerebral synapses, resulting in more cerebral synapses and larger brains.  What exactly might be the relationship between low estrogen, low enough to delay puberty (particularly with girls), and increased encephalization?
With girls, estrogen levels that are too low will delay the first estrous cycle or stop it if already underway.  Introducing a high-fat diet to a girl nearing puberty can add on fat that sparks the transition to adulthood.
With girls, high fat encourages puberty.  It would seem that Western high-fat diets might be responsible for the drop in puberty by four years over the last 100 years.
A question arises.  Is the same dynamic engaged for boys?  Do thin boys introduced to high-fat diets also experience a push into puberty?
This dynamic suggests a number of questions.
To what degree have high and low-fat diets influenced human evolution?  If low fat delays puberty and results in more brain growth, might this be because more synapses are useful for finding more fat?
When there is more fat in diets and puberty rates drop, for a woman there is a greater number of children produced over a single lifetime.  Less fat in diet, fewer children produced.  This seems like an evolutionary process.
Do thin males with less fat have less estrogen, reach puberty later, have bigger brains and exhibit more neotenous features?
Should autistic males be on extremely low-fat diets so that they reach puberty later, thus allowing more time for their brains to mature?
Is the degree of brain synapse pruning that occurs in infancy related to the estrogen levels in the mother or the child?  High mother testosterone levels encourage higher rates of autism, which may be directly related to less pervasive synapse pruning.  Is it possible that a high mother estrogen level results in low male baby estrogen levels that prolong or diminish the testosterone prunings?
In other words, the Simon Baron-Cohen research regarding mother testosterone levels and autism may be related to mother estrogen levels.  If low estrogen at puberty translates to delayed puberty, delayed testosterone surges and increased brain growth, then the same process may be engaged during the first testosterone surges that compel a diminution of the right cerebral hemisphere during infancy.  Low estrogen levels as an embryo, infant and toddler may have a direct impact on cerebral lateralization and synapse production.
Noting the thesis outlined in detail in the "Introduction," we can see that a mother with high testosterone (T) births sons with low testosterone (t) and daughters with high T.  Low t moms birth high T sons and low t daughters.
I've hypothesized a similar dynamic for estrogen.  Mom E = son e and daughter E.  Mom e = son E and daughter e.
Regarding our applying tentative puberty dynamics to early childhood synapse pruning and equating puberty with infant testosterone surges, the proper diet for the son or daughter for a mom TE would be low fat if you did not want to encourage pruning, high fat if you did.  Would a high-fat infant diet for a mom with TE encourage the child to be less likely autistic?  Or, if the male child is predisposed toward having two hemispheres the same size with a predilection toward autism (because he is the son of a TE mother), will the high-fat diet, propelling an earlier and/or greater testosterone surge, result in an increased likelihood of autism?
I emailed Simon Baron-Cohen my questions regarding the possible effect of estrogen upon autism. He responded, "i'll discuss them with my colleagues." Perhaps testosterone and estrogen combined explain some forms of autism.
…
Proceed to author's FREE book download on this subject (The book is called Evolution, Autism and Social Change). 10 minute introductory video here.
Andrew Lehman on 01/18/10 in Autism, featured | 11 Comments | Read More