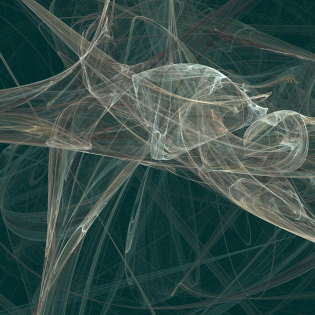 Fellow contributor Clay is happily bemused this week over at Comet's Corner, reflecting on his recent release from some of the lifelong difficulties that finally led to his late-life diagnosis of autism.  The title of his post has the word "recovered" in irony quotes; Clay is in any case certainly and earnestly retired, and attributes his "recovery" and general well-being to the lack of stress afforded by this retirement.  There's a world of implications there just in what I've told you so far; given that autism is diagnosed solely on the basis of observed behavior, who exactly is to say that Clay's autism isn't a function of his environment rather than his neurology?  As he was approaching the finish line to a storied and accomplished history of gainful employment which has provided him with a happy and comfortable retirement, the "world of work" still presented Clay with a bill he could not pay: because of various social "deficits," he finished with an autism diagnosis.  Yet now that he's retired—and not to overstate his point, but still—it turns out he's not all so autistic after all.
The applicable internet slang here, I suggest, is "wtf?"
I believe there's an unacknowledged cost accounting which can explain how this works.  I want to begin to lay that accounting bare here, because I believe that the hidden costs are staggering, and have long been unfairly externalized by society onto a wide swath of the autistic spectrum represented by people such as Clay as well as by those such as myself who never have received a diagnosis but have paid costs nonetheless.  There's a danger here for me then of swerving off into personal complaint or pity-party; the reader will have to be the judge of how well I avoid those pitfalls.  My aim here though is to illustrate through personal experience something that applies to countless others besides me.
Coincidentally, Clay has also recently made mention of Liane Holliday Willey's Pretending to be Normal, an obligingly temporizing tome erected on the foundation of Asperger's Syndrome.  He and I both read it when it came out a decade ago, but I've never had my own reaction to that book summed up so succinctly as when Clay wrote, "… it bored the hell out of me."  Which is a shame, because the title has always deserved to be put to better use than Willey put it to.  The costs I'm talking about, the costs which Willey so obligingly painted over and swept under the rug, are the costs of pretending to be normal.
There are many things I do not regret about how I spent my twenties; I spent them doing something I loved and was good at, playing music.  I lived a lot of dreams, even if mostly on a shoestring budget, and gained a reputation for being quite the individualist iconoclast.  It can take an outsider to see through such a reputation, and my outsider came in the form of a fearless young woman maybe six or seven years my junior who if she hadn't been born an old soul, had recently been made one.  I met her just as she began to blaze back from a years-long, agonizing course of Guillain-Barré syndrome.  A beauty and a promising dancer before that, she was still a beauty but as women will do when struggling to hold the attention of autistically clueless men, one day she decided to go for the jugular.
"For someone who's supposed to be such a renegade, you sure do worry a lot about what other people think of you."  Touché.  Point, game and match to the young woman fresh back from the Gates of Hell.
That was the thing.  And it wasn't that my "act" was an act at all; I had gravitated naturally enough into a line of work where obsessions and eccentricity were given a wide berth, those bona fides I had.  What had me terrified was that I was pretending nonetheless, pretending to be comfortable around people, pretending I wasn't profoundly uncomfortable in social situations—pretending in that sense to be normal, and constantly worried someone would notice, that someone would find out.  This was on the one hand only and exactly how I had grown up, but here I was an adult, free to choose my milieu, and still as ill at ease among misfits and artists as among business people, academics, and working folks.  And in music as with other types of freelancing, one lives and dies by one's networking skills.  Mine would still have been my biggest limitation even if I'd had a fraction of the musical skill or talent I had.
A year or so later then, following a gloriously incandescent several months of manic genius, burnt bridges, and worried friends, I put down my horn and walked away from it all with no goodbyes.  Clay might recognize this reduction in stress as something like "retirement," although lighthouse keeper and fire tower lookout positions being hard to come by, I took the next closest thing I could find, a cross-country driving job.  For almost five years no one but my parents, my sister, and my dispatchers ever knew my whereabouts.  And slowly, slowly, I came back to myself, in some ways for the first time ever.  One Halloween, I staged my reappearance as a tongue-in-cheek "return from the dead," and wound up having dinner with the woman I married and her daughter who would introduce us both to autism.  Things have been pretty, ah, normal since then, now that I've learned the value, uses, and necessity of solitude.
I gave up a lot to learn all that though, more than I've taken time to detail here.  It would've been nice to have arrived into a world which honored that necessity, rather than setting me at war with myself over it for three decades—and others for their entire lifetimes.  My sister once related undiagnosed autism to "the swan syndrome," an image of absolutely serene motion on the surface, with frantic, panicked paddling going on below and out of sight.  It's not an image she invented, and probably not one that was first imagined in relation to autism.  It works well enough though, and it belongs in any cost accounting of society's expectations for autistic people, or really let's just say society's expectations for people, period—never mind the diagnosis here; those things come in all too handy whenever there's dividing and conquering to be done.
That's still more of an understatement than I'd expected to close with, but it will do for now.  Keep in mind that when I characterize the costs of pretending to be normal as staggering, I'm speaking about those costs in the aggregate, taking into account millions of swans' feet paddling madly away in order to fend off needless, manufactured fears, and to coddle the pretensions of resolutely "normal" enforcers of pointlessly conventional, mindlessly social behavior.  There are far better uses for such energy.  It's long past time for it to pass back into the hands of those who produce it.
Mark Stairwalt on 02/26/10 in featured, Society | 7 Comments | Read More