Is misandry relevant to autism?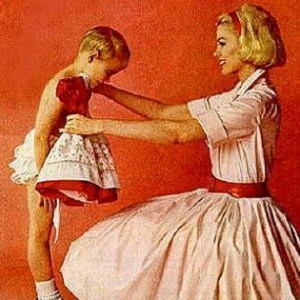 Is misandry relevant to autism?
[This is a recycled enhanced question that I posted a while ago at an online autism discussion.  It attracted an answer, but I don't think it addressed the full scope of my question.]
If Hans Asperger's "extreme male brain" theory of autism is correct, then it seems to follow that neurotypical females, particularly NT females of the "empathizer" type described by Baron-Cohen, are, generally speaking, the section of the population who are the least cognitively equipped to be able to understand the autistic mind and the autistic point of view.  Should we therefore be concerned that such a large proportion of the autism experts, therapists and autism professionals of various types, teachers, and administrators of autism organisations, who are paid to serve autistic people, are neurotypical females?  Might neurotypical female authors of books about autism/AS and autistic people bring an unconscious feminine anti-male and anti-autistic bias to their work that should be checked for?  Does more need to be done to maximise the involvement of fathers with their autistic offspring?
If there was a section of the population that were like the opposite of autistic, in that they were judged to be disabled due to having extremely female type brains, would we be content to have these people cared for by a predominantly male group of carers, professionals and parents?
Am I making an incorrect assumption in my first question?  If there is in fact a group of people in the spectrum of humanity who fit into Baron-Cohen's category of "empathizers," are they therefore good all-purpose empathizers who are naturally skilled at understanding and reading the feelings of all types of people, including autistics, or are their empathizing skills limited to understanding people who are not too different from their own psychology?  If empathizers (male and female) exist, do their empathy skills rely on them being willing to guess about the feelings of others by making the assumption that others think and feel in a similar way that they do, or are these people able to gain true and deep insight into others who are considerably different to themselves by means other than guessing and analogy?
Should I just go to bed and stop writing stupid questions?
Lili Marlene's Is misandry relevant to autism? appeared on February 3, 2007 at Incorrect Pleasures, and is reprinted here with her permission.  Discussion ensued, with one commenter leading off with an emphatic "NO, DON'T GO TO BED!! KEEP ASKING QUESTIONS!!"
Lili Marlene on 05/5/10 in featured, Society | 7 Comments | Read More