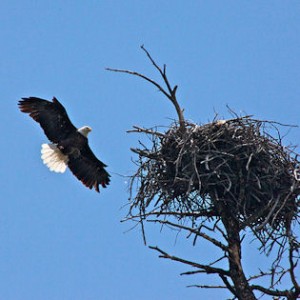 My daughter, who isn't likely to get the GMC Terrain she's been obsessing about because my husband has decided he wants to buy a Chevy Volt and save the planet, is now a college freshman.  She moved into her dorm room on Sunday afternoon, arriving about fifteen minutes before her roommate, which gave her dibs on the side nearest the window.  That was a matter of great importance, it seems, because the dorm is an old brick building with very poor cell phone reception.
After she got unpacked enough to move around a little, the first thing she did was to walk all around the room with her phone until she found the spot with the strongest signal.  The second thing was to set up Skype on her laptop so that she could spend most of the night chatting with her friends.  The third thing was to go out and buy a webcam for those chats.  Unpacking the rest of her stuff was a distant fourth.  I suspect she just threw her comforter on top of her bunk, rather than bothering to make the bed properly.
Back home in my astoundingly quiet empty nest, I've been reflecting on the vast amount of neurological diversity that exists unrecognized, a topic raised by Julia Bascom in her Monday post Goodness of Fit.  She described how the DSM concept of the autism spectrum includes many different neurological subtypes, none of which ought to be in a manual of mental disorders:
Autism is a neurotype.  So why is it in the DSM?  The DSM is for mental illness and disorders, not cognitive, neurological types.  Autism doesn't belong…
The answer to this question, simply put, is that autism got into the DSM by way of an accident of history.  Because autism was first studied at a time when psychoanalysis had far more influence than it does today, the medical establishment misclassified the condition as a psychosis caused by a child's failure to bond with his or her mother.  We know better nowadays, of course; but the psychiatrists still claim autism as part of their "turf" just because they can.
I've seen it suggested that autism and other developmental disabilities ought to be taken out of the DSM and put into a Neurodiversity Manual, which would be an interdisciplinary work put together by professionals in fields such as neurology, speech and language, educational psychology, and more.  Such a manual would provide diagnostic codes for access to services, while giving a more accurate description of each person's needs and characteristics.
While I expect that would be an improvement over the current system of DSM classifications, I'd favor taking it a step farther and including not only the conditions that are now seen as disabilities, but all other identifiable neurotypes as well.  Authors writing about the social model of disability often point out that anything can be a disability if the social environment does not accommodate it sufficiently.  As Julia made clear in her post, our society doesn't just pigeonhole those it considers disabled; it also assumes that those who appear to be in the "normal" category are all very much alike, and as a result of that assumption, it often fails to recognize and meet their individual needs.
My daughter's college is a small school that emphasizes group discussion and teamwork, rather than a more conventional focus on lectures and books.  This approach is well suited to her particular style of communication and seems to be the way she learns most effectively.  I believe that her chance of success is much greater in this environment than it would be at a large impersonal university.  If my daughter's neurotype were less common, a program such as this would fall into the disability services category.  As things stand, however, I expect there are many young people with similar traits who are floundering at large universities and who have no idea why.
Replacing the broad categories of "normal" and "disabled" with individual assessments and services wouldn't just benefit those on the disabled side of the line.  It would give all of our children a better start in life, so that when the time comes to leave the nest, they're ready to soar.
Gwen McKay on 08/11/10 in featured, Society | 4 Comments | Read More