Exploring The Social Model: Self-Determination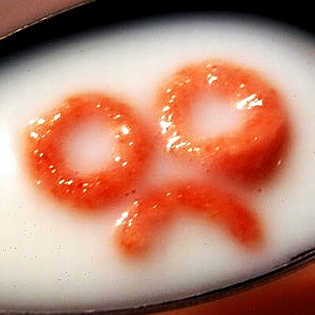 Autists are dis/abled.  As such, our needs are not met in a neurotypical world, our human rights and freedoms are denied, and participation in the world (socialization, work, college, even communication or physical participation) is made inaccessible to us.  And as a result of this, we are not enabled to lead self-determined lives.  A person living in a world which is routinely made inaccessible to them and in which their human rights and freedoms are routinely denied is rarely considered capable of determining the course of their future, and even more rarely permitted such an opportunity.  Such is the fate of most autists.  Rarely does an autistic experience romantic success, live outside a family or institutional home, pick their own friends, or work for a living wage at a meaningful job for more than a month.  The most significant choice many autists make each day is which breakfast cereal they prefer.
This is not enough.
"But they are so disabled!" is no excuse.
Dis/ability, under the social model, is distinct from impairment—physical or functional limitations.  An impairment is neutral—not seeing infrared has the same value as cortical blindness.  Similarly, under the social model, everyone has the same basic needs—food, oxygen, communication, shelter, livelihood, etc.  How theses needs are met, and whether or not an individual needs them met the same way as anyone else, is irrelevant.
"But they are so impaired!" is no better.
Dis/ability arrises when a person's impairment is not accommodated by society and/or their needs are not met or are medicalized and stigmatized due to their "atypical" manifestation.  Dis/ability happens when a person is disabled from full participation in society or from having their needs met as a result of society's response to impairment. Dis/ability means that since you have a different or additional set of impairments compared to the average person, and your needs will have to be met differently, you … don't get your needs met.  You … don't get to participate.  You…don't get to exercise your abilities and participate in society.
"Well then, that's that.  It's a physical fact:  they are disabled and so they cannot control their lives!" misses and twists the point entirely.
This is not a physical fact.  There is never any physical reason why an impairment precludes the meeting of needs, the exercise of human rights, and full participation in society.  Can't hear?  You can still communicate and be communicated with.  It's just going to look different.  Etc. etc. for every other impairment.  Can't walk?  There are ways to make the world come to you, and ways to let you go to the rest of the world.  Have trouble comprehending events and problem-solving accordingly?  There are ways to adapt, ways to help with that.  Etc.  Dis/ability arises when society is not willing to adapt to everyone.  It's not necessarily a social conspiracy—there was never a meeting in which it was announced that all people with one leg were to be feared and hated, for example—but it is a daily reality reinforced in a hundred tiny structural ways.  Dis/ability is buildings with stairs but no ramps, movies without captions, and nonverbal children without access to AAC.  Disability is autistic people whose most significant choice every day is what to eat for breakfast.
There are ways to change this.  Taking accessibility and human rights seriously, for example.   Challenging common ableist rhetoric and practices—ableism is discrimination on basis of ability, and is the mindset which allows people to become disabled as described above.  But even then there is one more piece to the puzzle before we can have equality.  Self-determination.
Self-determination can start as simply as making choices among objects—which cereal to eat, which shirt to wear.  And that's maybe fine at first for small children, or people who have never been permitted choice before.  But life is more than shirts and cereal.
Self-determination means being able to chose work that is meaningful to you.  It means being able to chose your friends and mates.  It means being able to live outside of a family or institutional home if you want to.  It means being able to learn the things you want, communicate your desires and opinions, control what attention you receive, and go where you want to go.  It means, roughly, being in charge of your life.
It's a human right within the grasp of everyone.  It's been made inaccessible to a lot of people.  We won't have real equality until every autistic can lay claim to it.  Level of impairment is no excuse.  This is Dis/ability 101.  Human rights have been demonstrated to be the foundation from which all dis/ability rights flow.  Self-determination is the crucial next step, and without it human rights cannot be said to truly be honored.  Accessibility makes this possible.  And then, equality is within reach.
Julia Bascom on 08/30/10 in featured, Society | 16 Comments | Read More