From the Link Cellar this Week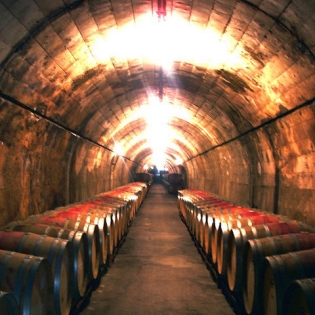 Fresh, resurrected, or newly discovered links from across the internet and the dusty reaches of Shift Journal's archives.
•
•
•
•
•
•
•
Loving Lampposts:
•  Steve Silberman: "Loving Lampposts," A Groundbreaking Documentary About Autism, Love, and Acceptance
• Todd Drezner, Loving Lamppost's director: Learning to Embrace Autism
•  San Francisco Chronicle:  Meet the Autism War: Devastating Illness or Neurodiversity?
•  Shannon Des Roches Rosa:  Loving Lampposts: Accepting and Understanding Neurodiversity
• Todd Drezner: @lovinglampposts
via Steve Silberman on Twitter:
• Dear @Politico: Science fairs have *always* been cool. Not our fault you were more the "Heathers" type. http://politi.co/gXg9ER
• Important @ParadeMagazine piece: Who will take care of autistic adults? http://bit.ly/eJ3ssL
•  Hollywood: The Ultimate Social Skills Tutor?
•  NYT on Seth Mnoonkin's The Panic Virus:  Defending Vaccination Once Again, With Feeling
•  The iPad: a Near-Miracle for My Son With Autism
•  MacNeil Returns to 'NewsHour' for Autism Series
•  A reporter's notebook: Vaccines. Autism. Let the reader emails fly.
•  Photo essay from The Atlantic: Autism Awareness Month
via drbrocktagon (Jon Brock) on Twitter:
• Great comment thread on my "sibling influence on theory of mind in autism" post http://t.co/pCPD3bm now includes author describing follow-up
• ejwillingham retweeted: Love this list of 10 things you might not know abt #autism. Some surprised me. RT @BabbleEditors know http://su.pr/2BL0IO (HT @shannonrosa)
• tests of inhibitory control and theory of mind - surprisingly useless at differentiating ADHD from ASD http://ht.ly/4nF2q RT @WRY999
• Question: Could a virus cause #autism? http://bit.ly/eeDd34 Interesting stuff (as usual) from @virginiahughes
• Uta Frith retweeted: Auditory processing disorder could be a misnomer: not a cause of language problems but incidental. By Deevybee: http://wp.me/pJJaZ-1gz
•  Could gait unlock the keys to autism and Asperger's?
• Francesca Happe on why Asperger's should not be a separate category in DSM-5 http://bit.ly/hf1NF6
• Michelle Dawson retweeted: Early development is crucial in autism except now it doesn't matter: commented on Francesca Happe on DSM-5 & Asperger's http://j.mp/h1zXHo
"I agree that the political arguments over removing Asperger's arise only because of how negatively, and wrongly, autistics have been portrayed.
But in my view things are more interesting at a research level.
On one hand, there's the rush towards ever earlier autism detection and intervention, on the assumption that early development is critical and should be as typical-as un-delayed-as possible.
Now on the other hand, there's the DSM-5, which says that for autistics, a lot of early development doesn't really matter. You start speaking at 12 months or at 5yrs, this in itself doesn't matter for outcomes or anything else. You do or don't have delays in basic abilities? Doesn't matter."
Elsewhere on the Web:
• thAutcast.com:  An Autistic Critic- Citizen Kane (On David Fincher's film The Social Network)
•  13×30:  Visible & Vulnerable
Shift Journal a Year Ago:
•  Andrew Lehman:  Accompanying the Metaphor
•  Mark Stairwalt:  Publicist:  Must Be Willing to Out Prominent Autistics
•  Andrew Lehman:  Alloparents and Evolution
•  Mark Stairwalt:  On Styles of Consciousness, Autism Included
Mark Stairwalt on 04/4/11 in Art/Play/Myth, featured | No Comments | Read More