This just in: Being alive linked to autism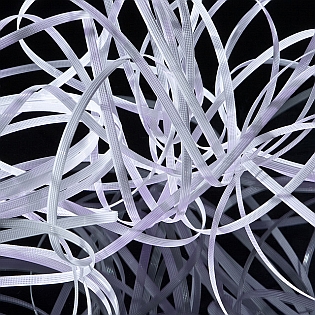 This last week or so, every day seemed to bring a new finding about something linked to autism. I blogged one of them — diabetes — but who really would have the wherewithal to follow the growing list of factors linked to autism? I guess I would because below, I give you that very list, including current pop hits and some blasts from the past, with some brief commentary. Without further ado — The ever-changing face of autism — or, as some have wisely suggested we call it — the autisms:
Refrigerator mothers. Sooo coooold.
Parents just making shit up. Because we have nothing better to do with our time.
Vaccines. SHUT. UP.
Mercury. Sigh.
"Environmental" chemicals. Hmmm.
The Interwebz. Someone pointed to them. Then there was autism.
Older fathers. Paging Father Abraham.
Older mothers. We can only be so old, you know.
Depressed or stressed mothers. Wouldn't everyone have autism, then?
Sib with autism. Autism, family style.
Low birthweight. OK, but what about…
High birthweight. Confusing, isn't it?
Growing a big head. My son has the biggest head I've ever seen…except for my own.
Growing a big baby. My oldest son is huge. He also has an uncle who is 6'6″.
Being a twin. Concordance confuses people.
Smoking during pregnancy. Is there anything smoking during pregnancy can't fuck up?
Diabetes during pregnancy. Didn't have it, so don't know.
Any complication at birth. And I mean…ANY complication.
Being born in summer. Yep. Seasonal autism.
Being a second born. First borns, only borns…sorry.
Being a later born. As if it weren't hard enough.
Being in a womb. When will we ever have extra utero development!
IVF. But we do have in vitro fertilization.
Lungs with symmetrical bronchiole bifurcations. For once, someone blames symmetry.
Genes AND the immune system gone awry-in the mother. I'm sure that's what made us cold.
Genes. Lots and lots of genes. If I listed them all, this would be an epic post.
Neanderthals (not really; just more genes)
Hyperinuslinemia and diabetes. Hypothesis, not study.
Impaired brain connections. Ya think?
Impaired sugar metabolism. This goes on the assumption that GI problems in autistic people differ from those in non-autistic people.
Biomarkers. Lots and lots of biomarkers. This one's the Jackson Pollock of studies.
Clomid. Mom's fault for wanting you.
Terbutaline. This is related to prematurity.
Glycine, something about glycine. You know the modern art that you stare at, trying to figure out why it's supposed to be art? This is the science version of that.
Regulation above the gene (epigenetics). Because no gene is an island or an unsullied, perfectly used code.
Living near a freeway. There goes the nation.
Specific facial features. Elves.
Specific finger features. My fingers tell me I'm male or a lesbian. I am neither.
Specific physical features.
Special brain differences. Ya think?
Too little oxytocin. Oh, oxytocin. You weird little hormone, you.
Too much androgen. Viva la…el…hormone!
Too much androgen…or too little estrogen? OK, so this one's my own contribution. A gal's gotta contribute.
Too much money. We wish.
Lyme disease. Tick, tock, not.
Antidepressants. See "stress, depression" above. If you're an autism parent and this list didn't do you in, congratulations on how well those anti-depressants are working.
Emily Willingham is author of The Complete Idiot's Guide to College Biology. She blogs at The Biology Files and A life less ordinary? and contributes to The Thinking Person's Guide to Autism.
This just in: Being alive linked to autism appears here by permission.
[image via Flickr/Creative Commons and author's original post]
Emily Willingham on 11/1/11 in Autism, featured | 7 Comments | Read More