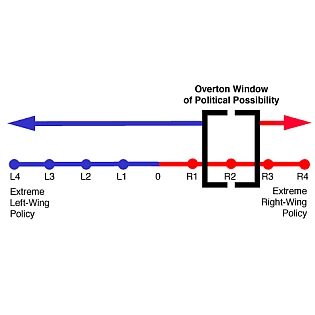 I don't think any of us would call it a game, but I've noticed a number of people who write or comment on autism sites seem to approach the issue of defining autism as a "zero-sum game," in that any increase in attention enjoyed by newer, more liberal definitions of autism is seen as an equal and corresponding loss to the attention commanded by their preferred, more narrow and traditional definition.  The worry is that one view or one kind of autism will drown out or push another into obscurity.  It's as if the underlying assumption is that there is a finite amount of attention to go around.  Or, that autism can be viewed solely through a frame or window that is only so big or so wide, and so for any attention at all to be focused on what one feels is the defining portion of the autistic spectrum, that window must be positioned just so, directly in front of that single, all-important representation of autism.
I still remember the wonder I felt when I learned that visible light is just the narrow portion of the electromagnetic spectrum to which our eyes are sensitive, that light was part of a greater whole, and that we were in fact able to map and make use of that whole that lay beyond ultraviolet and infrared, in every frequency from radio waves to gamma-rays.  I've already expressed my frustration with the spectrum model for autism; I do think it's far too static and two-dimensional.  Even so though, it was what was available to me when I first really began paying attention.  And now that I think about it, it was much the same wonder that I felt, about unsuspected vistas of unbroken spectrum; only this second time around, instead of electromagnetic energy it was autistic.
Some political thinkers have much the same frustrations I do with the limitations of a spectrum model—as applied to the political spectrum of left to right, or liberal to conservative.  Among those who do still find it useful though, there is a concept concerning windows onto spectrums which has some currency these days, and also offers some parallels with our views onto the autistic spectrum.
What has come to be called the Overton Window measures what politicians perceive to be the range of acceptable policy options from which they can choose without risking their office come election time.  Within that window, one officeholder might lean right, one left, or a single politician might weigh two fairly distant positions on a given policy.  The distance between these two farthest positions, assuming each elected officeholder feels that they can be re-elected by voting these positions—this distance is the width of the Overton Window.
Maybe more important than its width however is where exactly this window sits on a spectrum.  If the window itself moves far to the right for instance, its rightmost observers may find themselves voting for policies which in years prior might have seemed outrageous, radical rightist pipe dreams—while defending those policies as being born of common, everyday wisdom.  Likewise, its leftmost observers may find themselves voting for policies which are for them shockingly moderate and even rightist—all while being pilloried by a savvier right for being "radically" leftist.  Like the old song says, It Could Happen to You.
One thing assumed by this theory is that the window necessarily stays narrow—that there not be all that much difference between all the positions available to politicians.  This assumption was based on observation, and as far as I know, what goes into keeping the window narrow has not been looked into.  I suspect, for what it's worth, that the political Overton Window could be widened by removing corporate money from the election cycle, doing away with our winner-takes-all electoral college, moving to instant runoff elections, opening up the two-party system to any number of "third" parties, and by busting up media monopolies and allowing our news organizations to once again operate as something other than profit centers.
Autism as well I suggest has its own Overton Window which for years could be mapped pretty much directly onto the original DSM diagnosis and its immediate successors.  This too was a narrow window, but in time other diagnoses came to be recognized as autistic as well, on and on until now even those without diagnoses are claiming recognition as autistic.
Autism's Overton Window in other words has been expanding continuously—to the left.  This, I believe, is what is taken to be a threat by those who are heavily invested in the traditional, right side "definition" of autism.  Every addition to the leftward spectrum is perceived as a subtraction from the rightward spectrum.  Evidence that the window's rightward edge is actually receding to the left and allowing autism's right side edge to slip out of view may be lacking, but the anxiety is there; the simple fact of increased attention paid to autism's hidden, "occulted" left side is enough to trigger it.
My suggestions for maintaining a wide Overton Window in politics may or may not have correlates in the autism world, but I'm guessing they do.  Corporate money, even from non-profits, may well be working to delegitimize the attention paid to autism's right-hand spectrum in particular.  Consider the opportunity costs of and the damage wrought by Jenny McCarthy's corporate-sponsored turn as an Autism Mom.  Consider the way if-it-bleeds-it-leads sensationalism colors autism "news" reporting.
And finally, this is the painful ironic twist that set me to writing on this topic in the first place:  unlike in politics where there are finite numbers of budget dollars or votes to be had, there is no inherent reason for even widely disparate poles of the autism community to be attended to at one another's expense.  All such reasons it seems to me are ones imposed or imported from the outside, bringing with them a sour whiff of divide-and-conquer.
An ever-increasing multitude of diverse, self-aware, unashamed, educated, articulate, capable, and by neurology and by definition empathetic autistics—a multitude that blends into society while also "getting" autism—is the strongest natural ally that those autistics who are not so blessed will ever have outside of, hopefully, their own families.  To stand in the way of this multitude's members being recognized, welcomed, and/or oriented to their place on the spectrum is not in the best interest of anyone save those who would profit from the struggles of autistics.
So how about we drown out those profiteers first?  How about we zero their sum before we worry about yours and mine.  There'll be plenty of time for infighting, insecurities, and intramural politics afterward—I promise you—if we still feel like it.
Mark Stairwalt on 07/30/10 in featured, Politics | 11 Comments | Read More