Exploring The Social Model: Accessibility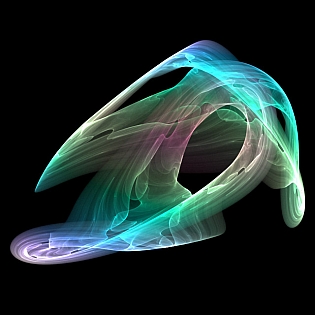 "Similarly, we have no concept in our current jurisprudence or our medicine, of what is normal for an autistic person. When we seek to educate and improve the quality of life for persons with disabilities such as autism, is this not the right question: What kinds of help do autistics need in order to contribute to society as autistic people?"

"The Mismeasure of Autism: The Basis for Current Autism "Advocacy""
Keynote address by Estee Klar-Wolfond, Founder/Executive Director of The Autism Acceptance Project, at AutCom conference in Edmonton, Canada October 13, 2007
How do we enable autistics to lead meaningful lives contributing to society as autistic people?  How can society be reconfigured to encourage and allow everyone, not only the enabled neurotypicals, to live productive, meaningful lives as contributing members of society?  What is making this currently an impossibility?  How can we make our artificially constructed world more accessible, equitable, and self-determined for all sorts of people?
These are the questions this series ponders.  Certain key assumptions—that abilities are never stagnant, that dis/ability is not destiny, that our current society is not organized by the dictates of natural law and can be changed, that the problem facing an autistic person is not autism itself but rather how to lead a meaningful, productive, self-determined life as an autistic person—have been made, and will hopefully have been explained in full by the end of the series.  It is also important to realize that this way of thinking is common in the conception of virtually every other dis/ability—even intellectual dis/ability—outside of autism.  The whole purpose of this series is to challenge this cognitive dissonance.
In other words, I am taking non-autism specific ideas and applying them to autism.  We will start with the notion of accessibility.  Accessibility is defined as the degree to which meaningful and equal participation in the everyday functions and purposes of a given context is available to everyone.  An accessible building is one everyone can enter and navigate; an accessible mode of communication is one everyone can use.  To say that a situation is inaccessible to someone or that accessibility has been denied is a shorthand way of saying that it is not possible for everyone to join in a specific situation.  Accessibility is routinely denied autistics, with serious consequences to the quality of our lives.  How and what environments are rendered inaccessible, the effects on an autistic this inaccessibility has, and some basic ideas for accommodation of autistic brains and bodies provide the focus for this post.
Physical issues of accessibility are often perceived as the most obvious and easy to understand and deconstruct.  For autistics with sensory issues, sensory bombardment and particular physical environments are often inaccessible.  Florescent lights, background music, polyester clothing, clothing tags and seams in socks, constant chatter, visual chaos, and pure noise level can render it impossible for an autistic to leave the house and obtain groceries, to attend a party, go to a restaurant, fly in an airplane.  Some autistic children find it impossible to learn in a classroom environment due to sensory issues; other autistics struggle to communicate, concentrate, accomplish tasks, or even refrain from self-injury in overstimulating and physically inaccessible environments.  An enabled neurotypical person can expect to lead their whole life without having their day-to-day functionality impeded or their performance and potential limited by their physical environment.  Many autistics do not have this privilege, and therefore may lose opportunities at work, at school, and in their social and even everyday lives.  These environments, and the contexts depending upon them, are thus described as "inaccessible", and this inaccessibility is directly harmful to autistics.
Autistics are also routinely denied accessible modes of communication, whether by instance that an oral autistic speak even when typing produces more functional and authentic communication or, more commonly, when an AAC system is denied or not properly taught to a nonverbal individual.  Often verbal communication is the only mode permitted, despite it being too fast, transient, or anxiety-producing or requiring too much planning or oral-motor control for an individual.  When verbal communication proves impossible, often other methods of communication are not explored or legitimatized.  Socially-accepted communication, then, is often rendered "inaccessible" to an autistic.
Curriculum and instruction in educational settings are often not delivered to autistics in an accessible manner, despite the many programs and strong body of research finding and supporting that most individuals can be fully included in the mainstream curriculum with some simple modifications—even those with apparently significant communicative and/or cognitive impairments. Nonetheless, it is commonplace to describe the mainstream curriculum and classroom as "inaccessible" to autistics and for this inaccessibility to be accepted and even promoted, while the autistics languish in special-ed ABA-style programs.
The mainstream social world is also typically inaccessible to autistics, who, for cognitive, communicative, sensory, or even personality and/or mental health reasons, find it far too overwhelming and confusing to participate meaningfully in.  Often, a verbal individual who can intermittently "pass" as normal is expected to be able to socialize typically all the time and enjoy it, while a nonverbal autistic is characterized as "aloof" or "passive" and deemed unworthy of social interaction or inclusion.  When social interaction is to be had, it is typically required to be on neurotypical terms, with lots of verbal conversation supported by a multitude of nonverbal signals, eye contact, a limited number of acceptable topics which may be of limited interest to the autistic, usually in an unfriendly sensory environment, etc.  Although there are numerous ways to structure social interaction and make it more autism-friendly, these approaches are typically either neglected or referred to as "therapeutic" and used as a way to get a child to appear to interact typically for the benefit of their peers and family.  Any consideration that these might be valid ways of interacting in and of themselves, or that they might be preferable to an autistic, is short-lived.  Thus, mutual, reciprocal, meaningful, and enjoyable social interaction remains inaccessible to most autistics, possibly shortening our life spans and certainly improvising our lives.
So what can we do about this?  Here are a few suggestions, representing only one person's partial answer to the problem, in reverse order:
While many barriers to the accessibility of the social world can be removed or improved by increasing accessibility in the physical, educational, and communicative spheres, some barriers to meaningful socialization for and with autistic individuals remain.  These can be improved by a combination of autism acceptance (allowing autistics to socialize and communicate autistically), common-sense accommodation (don't insist on eye contact or constant chatter), and skill training to give autistics the tools they will need to succeed in a neurotypical-dominated society.
Educational access can be improved be implementing the variety of new, research-based and developing curricula and methods pioneered in the special education field, methods which have been shown to make the mainstream curriculum accessible even to those previously deemed "ineducable."  Obviously not everyone can or wants to go to Harvard, and some will benefit from a program which is more concrete and lifeskills- and vocational-training-focused than others, but this is true of students regardless of IQ, and a full and meaningful education has been demonstrated to be possible for everyone.  See, for example, http://speedchange.blogspot.com/ and http://teachinglearnerswithmultipleneeds.blogspot.com/.  The fact that this is not more widely known or implemented says volumes about the priorities of our society and in particular our educational system.
The most obvious way to improve accessibility in communication is to provide functional AAC systems to those who need them.  This is not rocket science.  AAC devices are becoming more affordable, convenient, and available every day, and there are numerous DIY methods available.  It should go without saying that appropriate, individualized, thorough instruction with the device needs to be provided in a way which is accessible to the user, and that multiple methods may need to be tried.  And of course, the device must be integrated into every aspect of the user's life, and communication and intentionality emphasized But there are a multitude of AAC users in the world today, once deemed incapable of even functional communication, who can now express themselves quite articulately, and there is absolutely no reason that this cannot be a more common fate.  Communication can be structured and made accessible to virtually everyone, and there is no excuse for de facto exclusion because someone cannot speak.
To improve physical accessibility, we can do simple things like destigmatize helpful practices such as wearing earplugs in public, stimming, and other practices which reduce sensory input and stabilize processing.  We can cut the tags off our clothes, use non-florescent lights in our homes, and pursue and support alternatives to shopping malls and supermarkets.  Classrooms serving autistic students can be reconfigured to reduce noise and chaos and improve student comfort and outcomes.  Sensory issues can be taken seriously by educational and medical professionals, respected as serious and probable contributing factors to behavioral and performance issues, and treated accordingly.
These four areas—the physical world, communication, education, and social relationships and acceptance—are only four broad and generalized areas are only a small sampling of the many examples of inaccessibility drawn from my own life—there are countless more such examples available.  These examples all lead to suffering, disenfranchisement, and in some cases even human rights violations.  They demonstrate a myriad or ways in which this neurotypical-dominated society is rendered inaccessible, if not directly hostile, to autistics, disenfranchising us and preventing us from leading meaningful, productive lives as contributing and autistic members of society.  If we wish to change the way autistic people function in and contribute to society, we must make society accessible to everyone.
Next week, we will explore another piece of the puzzle:  equality!
Julia Bascom on 08/2/10 in featured, Society | 1 Comment | Read More