Did the Autistic Cohort Beget Wikileaks?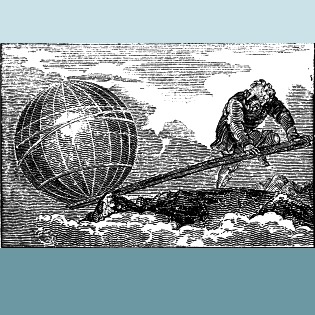 It's been said that analogy is the weakest form of logic, to which I've always wanted to reply, "And Hallelujah for it."  If analogy is the red-headed stepchild of logicians it finds its true kin in the similes and metaphors of poetry, and as Edward Abbey once suggested, "Poetry – even bad poetry – may be our final hope."  In that spirit then of poetic truth rather than logical proof I offer the following observations on and comparisons between A) the under-recognized neurodiversity of introverts, nerds, geeks, and autistics both diagnosed and unsuspected which I've described (in the prologue to this entry) as the autistic cohort, and B) the similarly under-recognized "distributed system" which has taken on a life of its own and is often referred to in recent headlines only as "Wikileaks," "Cablegate," or simply "Julian Assange."
Central to this comparison is the observation that both A and B above find themselves opposed by "centralized systems" which fail to recognize the distributed nature of the groups they seek to "cure," prevent, stigmatize, and/or eliminate altogether.  Tech news site Techdirt continues to offer standout coverage of the Wikileaks drama from a perspective of technological and social change, and it was while reading that coverage that I began to get a sense that there are parallels there to the territory covered here at Shift.
That said, a methodical mapping-out of the correspondences has stayed beyond my reach, at least over the past couple of weeks. What I do have is an unruly, runaway collection of bookmarks that lead off in several interesting directions; for now maybe it's best to back up to where this table got set for me, in Mike Masnick's Techdirt post from October, The Revolution Will Be Distributed: Wikileaks, Anonymous And How Little The Old Guard Realizes What's Going On.
Even Masnick starts out as I'm doing here, with a request that readers "Bear with me, as I try to connect a few different thoughts that are coming together in my mind in this particular post."  Two-thirds of the way in, he offers up the source that pulled things together for him:
A few years back, Rod Beckstrom (now head of ICANN) wrote a book called The Starfish and the Spider which more or less predicted much of this.  It pointed out that the US government and military was designed to fight opposition that was centralized (like a spider), but that it was not at all well-prepared to handle a totally decentralized organization, where cutting off one arm simply leads the organization to grow another (like a starfish).  It wasn't just about the US government, but about general organization philosophies around that concept, and I would think that things like Wikileaks and especially Anonymous would fit well into the book as even better examples than almost all that are in there.
Then earlier this month Masnick picked up on a piece at The Economist which made what he felt was exactly the same point he had been getting at in October, quoting here with his own emphasis added in bold type:
Yet the debate over WikiLeaks has proceeded as if the matter might conclude with the eradication of these kinds of data dumps—as if this is a temporary glitch in the system that can be fixed; as if this is a nuisance that can be made to go away with the application of sufficient government gusto. But I don't think the matter can end this way. Just as technology has made it easier for governments and corporations to snoop ever more invasively into the private lives of individuals, it has also made it easier for individuals, working alone or together, to root through and make off with the secret files of governments and corporations. WikiLeaks is simply an early manifestation of what I predict will be a more-or-less permanent feature of contemporary life, and a more-or-less permanent constraint on strategies of secret-keeping.
That, then, is where the frisson happened for me (I do expect to clarify this connection in later posts), as I saw the clamor for "sufficient government gusto" to be cut from the same cloth as the clamor for a "cure for autism."  A week later Masnick posted Operation Payback And Wikileaks Show The Battle Lines Are About Distributed & Open vs. Centralized & Closed, opening with:
Back in October, I wrote a thought-piece on how "the revolution will be distributed," comparing Wikileaks to Anonymous' "Operation Payback" (whose tactics I disagree with). I noted that the two were very different, and were focused on very different issues, but that both were essentially about distributed and open systems taking on systems that were centralized and closed — and that the folks in those centralized and closed systems didn't seem to understand this. Thus, all of their reactions did little to fix the challenges they were facing.

It seems that my comparison of the two operations was a bit more prophetic than I expected …
Part of what's been hanging me up here is the burden of establishing that autism does in fact have the nature of a distributed system, and that its opposition – exemplified in the institutional realm by Autism Speaks and in the social realm by the stigma applied to the entire cohort – has the nature of a centralized system.  Again for the most part I'm punting on that and simply leading with my premise, however unsupported or unsubstantiated it may be for the moment.
Here too for me then, making this explicit comparison between the autistic cohort and "Wikileaks," I am saying that "the two [are] very different, and [are] focused on very different issues."  And here too, I am asserting that "both [are] essentially about distributed and open systems taking on systems that [are] centralized and closed – and that the folks in those centralized and closed systems [don't] seem to understand this.  Thus, all of their reactions [do] little to fix the challenges they [are] facing."
And what's more, as Bruce Sterling has now put it in an evocative, uniquely well-informed post on Wikileaks and its milieu:
In setting up their SIPRnet [the Defense Department's private internet from which the diplomatic cables were copied], they were trying to grab the advantages of rapid, silo-free, networked communication while preserving the hierarchical proprieties of official confidentiality. That's the real issue, that's the big modern problem; national governments and global computer networks don't mix any more. It's like trying to eat a very private birthday cake while also distributing it. That scheme is just not working. And that failure has a face now, and that's Julian Assange.
Sterling locates the genesis of Wikileaks in American hacker Timothy C. May's nearly three decade-old romantic, sci-fi tinged idea known as The Crypto Anarchist Manifesto, noting that "At last — at long last — the homemade nitroglycerin in the old cypherpunks blast shack has gone off."  And as much as Sterling is exactly the writer we needed to place this story in the context of recent history, it's not as if any of us need be told that geeks made Wikileaks.  My own more ambitious claim here is that they did so not because of what sets them apart from autistics as autistics are generally understood, but because of what they share in common with autistics, however well or poorly understood.
Leaving aside the attention being paid to Assange's evidently autistic cognitive style (fascinating a character as he may be, if it hadn't been Assange it would've been someone else — the title of one of Masnick's posts and the point of the Economist piece it quotes from is The Inevitability of Wikileaks), and continuing for now simply along poetic lines, consider that the internet itself is a creation of the autistic cohort, that its architecture would be significantly different had it been initially imagined by a cohort with a different nature and a different perspective. Ironically enough in light of that central insight in Beckham's The Starfish and the Spider, the internet's predecessor was commissioned by the military specifically to be a distributed system, lacking a command center, and capable of re-routing communications even in the event that major nodes were wiped out in nuclear attacks.
And this was made possible by, it was created by – yes, who else? – geeks and nerds, arguably in their own image, in the image of the autistic cohort, by folks who as described in Jeff Ello's piece The Unspoken Truth about Managing Geeks (discussed here at Shift in An Autistic Ethos) have little use, taste, or innate regard for centralized authority or top-down hierarchies.
In that sense and in light of the points quoted above, it is at least a poetic truth that the autistic cohort has in fact begat Wikileaks.  That old geek Archimedes seems to have been a cohort member himself; give us in any case a lever and a place to stand, a digital technology and a distributed network, and we will move the world.
One related thought that's gotten renewed play in light of the focus on Wikileaks is that the internet interprets censorship as damage, and routes around it.  It may be worth pondering, then, what the autistic cohort interprets as damage, and how and where we may be – or may need to be – routing around it.  There are a half-dozen or more other intriguing tangents here as well, not to mention the entertainment value alluded to in my previous entry. There's a lot, I'm finding, to explore at this intersection of distributed and centralized, of Many and One.
Mark Stairwalt on 12/24/10 in Art/Play/Myth, featured | 14 Comments | Read More