Which War Are We In: Good vs. Evil, or The One vs. The Many?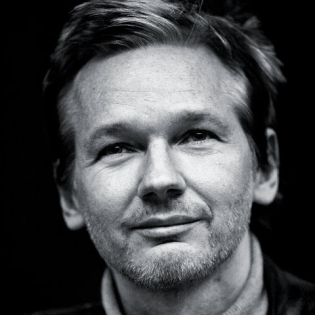 Gwen McKay with what has become trademark optimism remarked in a comment the other day that "Right now I'd say that we are going through a long-term process of discarding our collective identity as a society that insists on normality and conformity, replacing that outlook with a new identity as a society that values diversity."  I find this to be welcome news if accurate; Gwen has in any case put her finger on one theater where the little-noted drama of The One vs. The Many is being played out.  I can be counted on to snooze through many an epic tale of Good vs. Evil, whether featuring Hobbits or Harry Potter, the return of the Jedi or of Jesus Christ Himself, but whenever I can score a ticket to a rare showing of The One vs. The Many, I am so there.
An old professor/therapist friend of mine used to say that "The issue is never the issue."  In that spirit, I'm here to suggest that the issue at hand isn't whether or not autism is an Evil (or a disability) at war with Good (or health), but rather whether or not The One (or Gwen's "society that insists on normality and conformity") is to prevail over The Many (or "a society that values diversity").  To the extent we value and identify with The Many, we distract ourselves from this issue at our peril.  Happily enough, there is evidence in Shift Journal's referral logs that at least some internet users have got the right idea.
Week to week, two of the most consistent pairs of search terms which bring people to this site are "autism" coupled with "geeks" or "nerds," and "Aspergers" paired with "introvert."  One of the handful of single words which brings in more traffic than all the above terms combined is of course "neurodiversity."  This is all, I think, as it should be. Diversity being diversity, as a word it encompasses much, perhaps much more even than was intended by those who coined the term neurodiversity.  This is what I was getting at last March when I wrote,
… so many of the challenges faced by autistics come of the stigma imposed on us by society for our behavior (including our expression of inherently different perceptions and perspectives), regardless of how or whether that behavior is labeled. What we have in common—in terms of day-to-day experience—is not so much autism as we've allowed it to be defined for us as it is that felt necessity of living if at all possible behind an invented and expensive fiction.
The "we" that has this day-to-day experience in common are historically known not just as autistics or as Aspergerish, but also as nerds, geeks, and introverts.  Call us the broad autistic cohort.  Our invented and expensive fictions may vary.  We may feel compelled to appear less nerdy, less geeky, less "stimmy," more outgoing, or just less weird.  And yes, over the past two decades the geeks, praise be to Computerz-and-the-Internet, have pulled out in front of the pack in terms of social status.  The point though is that the stigma is applied regardless of the amount or kind of attention paid by medical science to anyone's particular label.
Look, for instance, at the ever-increasing evidence that sexual orientation is a matter of innate character rather than choice.  Has this "neuro-" component of our understanding of sexuality really decreased animosity toward gays and lesbians?  Or—to the extent their position has in fact improved—is this not due to other factors, including the fact that gays, unlike the autistic cohort, have a Stonewall in their history?
Whether it recognizes autism as autism or not then, I suggest that in actual practice, society defines, disciplines, and stigmatizes diagnosed autistics and the rest of autistic cohort not in terms of medical science, diagnoses, and genetic findings, not in terms of affliction or health or disability—or in other words not in terms of Good vs. Evil—but simply in terms of differences in behavior, of divergence from The One, from The One True Way to be in the world. The "advocacy" group Autism Speaks may portray autism as an explicitly evil monster, and society doesn't blink. Society thinks that's plausible enough.  Or not, provided there is sufficient pushback from the autistic community.
Whatever. Because meanwhile the stigma, like the Dude, abides.
There's a classic magician's trick being played here:  we've allowed our attention to be misdirected away from what actually drives the stigmatization of the autistic cohort, and allowed it to be focused instead on the false choice of whether autism is to be seen as "good" or "bad."  Consider that while no one would even try to get away with portraying geekery, nerd-dom, or introversion as evil, geeks, nerds, and introverts are still subject to the same broad spectrum of stigma as are out-and-out autistics.  Even were we to "win" the battle against the portrayal of autism as an evil, as nothing but a disabling monster, that "victory" would be meaningless in terms of dispelling the stigmatization that would still apply to the entire autistic cohort, and which sets up the actual, practical challenges we face in common.
The issue, when it comes to seemingly intractable situations like this, is never the issue.  The true fight has to do not with who or what is good, healthy, evil, an affliction or an affectation.  The true fight, the fight from which consequences flow, has to do with whether The One is to lord it over The Many … or not.  If we (The Many, The Diverse) are aware of this, and they (The One and its devoted, willing subjects and defenders) are not—if they come to believe their own hype—this can make for an advantage both strategic and entertaining.
Another way to think about The One vs. The Many is in terms of centralized systems vs. distributed systems.  I'll come back to this next week [or the week after]; it's an angle that has implications for among other things the search for autism's "cure."  In the meantime, keep an eye on the unfolding Wikileaks drama, in particular on the nature of the opposing forces in that story, and on which side has the better grasp of the other—specifically not in terms of which side has the better claim to being "good" and to portraying the other as "evil."  That's irrelevant to the lesson that's on display there.  Which side, I am asking, is making their moves in terms of The One vs. The Many, and which side remains almost entirely clueless as to this dimension of the conflict?
Mark Stairwalt on 12/10/10 in featured, Politics | 13 Comments | Read More