Music Preference in Introverts and Extroverts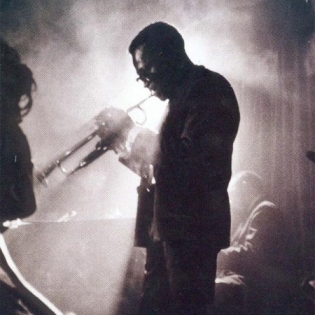 For the majority of people in the industrialized West, music is primarily a means of social identity and unity.  Millions listen to the same top 25 songs that everyone else is listening to. Of those top twenty-five a few refuse to fade away each year and the eventual result is a handful of 'oldies' that provides a sense of commonality between members of a generation. Members of each respective ethnicity listen to the music associated with their community.
"What music do you listen to?" Is one of the most frequently used conversational ice breakers and one of the most dreaded questions for the introvert.  An introvert tends to listen to music for very different reasons than the socialite and any frank answer to this question must lead to misunderstanding.
The typical popular song is a very simple thing:  there is a lead singer to whom any other instruments are subordinate. The song repeats indefinitely, constrained to an unchanging beat and tempo through a few verses.  One has heard the entire song quite often in less than a minute.
The lyrics are thus the most important element, sending the message the music seeks to convey in a straightforward unmistakeable fashion.
The point is to create a particular social atmosphere, send a message of group allegiance, and to advertise one's beliefs by a convenient proxy.
Conventionally, music is first and foremost a social tool.  A successful song is short, snappy, and simple so it might concisely serve its function.
Asking someone about musical preference is such a popular conversation starter because in an instant it reveals one's age, ethnicity, allegiances, preferences, and values.  Ordinarily, it is a foolproof Commonality Audit.  When the introvert is asked this question and gives a non-standard response, it is as though a scanner at the grocery store has just passed over an incomprehensible barcode.  The resulting clash of world views can potentially result in social censure for the introvert; it is just another of the mechanisms that forces him or her beneath the Surface.
The introvert tends to listen to music within a private domain.  Its purpose is to please the senses, excite the spirit, and invite contemplation.
The mission of the introvert is to find the sound that inspires before all else.  Concerns of self-advertisement are secondary if present at all.
The most engaging music is complex, offering something new to listen to every time.
There is not necessarily a lead singer and if so, the human voice is just another instrument performing beside all the others.
The progression of tones is changing and difficult to predict, tones and silences do not always occur where they are expected, volume varies from thunderous heights to barely audible rainfall, the lead instrument (if any) yields to or joins with others, the pace quickens and slows, there are multiple layers each intricate in its own right.
The message of the introvert's ideal music need not be stated in words:  the sound itself contains the message and inspires a nuanced mood.
It is telling that a popular song never truly comes to an end:  it usually just fades out, implying to the listener that they have just spent a few minutes in a world where the song loops forever.  The invitation is thus open to return and start exactly where one left off.
A song of the social sphere is thus a single simple thought encased in glass.
The music of an introvert is a living thought process wrought in sound and silence, a shifting sculpture of time and vibration.
When the extrovert asks an introvert "What music do you listen to?" he or she ends up confused, perhaps even angry when not given Correct answers.
The introvert becomes cautious, closed, and annoyed.  Going through his or her head is:
-How presumptious and rude to ask such an invasive question so soon!
-How arrogant and narrow-minded that by 'music' they mean just mean a handful of popular bands!
-How unpleasant and nervewracking that they have clumsily created conflict and subjected me to a Commonality Audit!
In music itself is the fundamental difference:
-For extroverts music is primarily a social force defining the self from without. It is inseparable from the public domain.
-For introverts music is deeply personal, its main purpose is to inspire, cultivate, and reveal what lies within. It is most potent in private where one can experience it beyond the judgments of others.
Zygmunt blogs on matters of introversion at Kingdom of Introversion.
Music Preference in Introverts and Extroverts appears here by permission.
Zygmunt on 01/24/11 in Art/Play/Myth, featured | 2 Comments | Read More