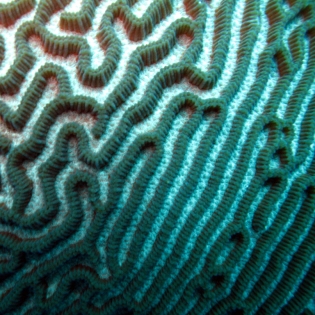 The first proposed chapter for my book, tentatively entitled "Neurodiversity at Work: A Manager's Guide," is designed to introduce the concept of neurodiversity in a business-friendly context.
Most of what is written about neurodiversity is from a social justice perspective.  While there are very real reasons for this, a consequence is that information about neurodiversity is not presented in the language most business people speak.  So this first chapter will ground the relevance of the social justice issue to the business world by translating the social justice language to the business language.
What does it mean to be neurologically diverse or neurodiverse?
As used in this book, neurologically diverse and neurodiverse are two different terms.  Understanding both is important to understanding how neurodiversity impacts the workplace.
Neurologically references the structures and mechanisms of the nervous system, including the brain, and the effects the nervous system has on how people experience life.  Diversity references the fact that there is no one neurological state.  We all are neurologically diverse.
Neurodiverse, on the other hand, represents a sense of identity.  Someone is neurodiverse, in this sense, rather than being neurotypical.  Societies tend to prefer a certain set of neurological traits; this set of preferred traits is perceived as neurotypical.  In some societies, including the United States, traits that deviate from this preferred "norm" are perceived as damaged or insufficient.  This creates stigma and an environment of prejudice against anyone who demonstrates neurodiverse traits.  This prejudice can be extreme, such as the prejudice faced by people with so-called low functioning autism, which is considered an extreme deviation from the norm.  This prejudice can also be relatively mild, such as the prejudice faced by people with depression, which is considered a less extreme deviation from the norm.
So, what does it mean to be neurologically diverse?  It's means you're a human being.  Humanity is neurologically diverse.  What does it mean to be neurodiverse?  It means you are part of a perceived "undesirable minority" and will face stigma and prejudice as a member of the workforce.  This prejudice and stigma will continue unless managers learn to manage a neurologically diverse workforce or you learn to hide your undesirable differences.  It also means you may carry a label of mental disorder, as your neurotype may have been medicalized due to its undesirability.
At least an estimated 26.2% of the American adult population could identify as neurodiverse, or one in four adults.  According to the 2004 census, that's an estimated 57.7 million people in America alone.  This minority is too large and too important to ignore, but the business world often ignores the needs of this population.
What is neurodiversity?
Neurodiversity is about the confluence of two distinct beliefs:
1) People are naturally and normally neurologically different.  Some of these natural, normal differences are labeled "abnormal," "disorders," "syndromes," or other value-laden labels that interferes with our ability to understand the different subsets of human neurology.

2) Human beings are valuable, in all their diversity, in and of themselves.
As such, neurodiversity is a social justice movement that is affiliated with the disability rights arm of the civil rights movement.  Neurodiversity is also strongly tied to autistic advocates, who advocate for acceptance and accommodations for autism, so they can better interact with societies that devalue the autistic ways of being.  As used in this text, neurodiversity is not exclusive to autistics, but encompasses the wide set of neurodiverse individuals who participate in the workforce.  This includes individuals with autism, mood disorders, attention deficit disorders, and other neurotypes that may or may not involve a medical diagnosis.
How does this social concept apply to the business environment?
Consumers are neurologically diverse.  Workers are neurologically diverse.  Business is, by extension, an interaction of neurologically diverse individuals for profit.
Understanding, respecting, and accommodating neurological diversity is an important business survival strategy as the world changes in the face of social pressures from neurodiversity advocates.  Businesses have long struggled with issues stemming from a neurologically diverse workforce, but have yet to come to terms with these issues.
The time is now; because, as pressure mounts, if businesses cannot or will not respond, consumer and legislative pressure will force businesses to respond in ways that suit bureaucratic form rather than the flexible business environment and the needs of your workers.
Stephanie Allen Crist blogs at Embracing Chaos.
The Neurodiverse Workforce appears here by permission.
[image via Flickr/Creative Commons]
Stephanie Allen Crist on 01/25/11 in featured, Society | 8 Comments | Read More