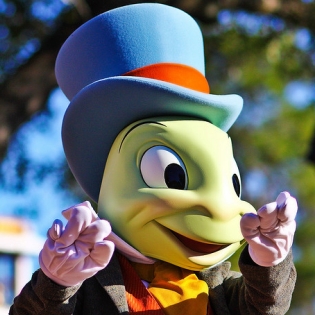 I'm usually content to allow Gwen McKay's light touch and considerable gift for understatement work their magic on their own but her most recent post titled Fault Lines touched a nerve for me, and I want to amplify a bit of what I feel is implicit in Gwen's essay.
At some point over the last five or six years while wading through the daily swamp of pundits and political bloggers I ran across an eloquent description of what was proposed as a strong, even pervasive sub-current in American life, one summed up in part as "a vague uneasiness" regarding the cascading lack of accountability in public life.  For all that I've always been a bookmark packrat I'm sure I didn't keep this one.  At the time I could never have imagined having a need to document this fact.  For some, such as that writer, the uneasiness has typically been a good deal sharper; for them though, as one catastrophe after another has come and gone without any real consequence to the responsible parties there was and is "outrage fatigue," leading to a sort of numbness not all that distinguishable from "a vague uneasiness."
I want to come back in a bit and give that uneasiness another name; first though I'd like to contrast a couple of personal recollections.
I remember hearing president Bush's remarks in 2006 on the passing of former president Gerald Ford, and observing to my companion that no one owed a greater debt to Ford than George W. Bush.  My reasoning being that Ford had pardoned Richard Nixon, thus setting the precedent that punches were to be pulled in America when it came to punishing high crimes.  While claiming to be putting an end to "our long national nightmare," what Ford actually did was ensure that nightmare's longterm viability.  Everyone will have their own list of catastrophes-without-consequence (for those responsible) which we have endured since, but for me at least, that pardon is where began "the breakdown of accountability in today's society and in the political sphere" referred to by Gwen.
Eight years prior to Ford's passing, I remember catching a video clip of one of the Beardstown Ladies just as their investment club's turn in the spotlight had come to an end.  Wikipedia reminds us that these small-town Illinois women had
… achieved fame for their stock market acumen, claiming investment returns of more than 23.4% per year from their inception through 1994. They received considerable attention in national media outlets, and authored a best-selling book, The Beardstown Ladies' Common-Sense Investment Guide, following it up with four more books.
As it eventually came to light though, the Beardstown Ladies were bad at math and were in fact unintentional frauds, having achieved little more than average returns on their investments.  And so here was the shocking spectacle of this woman apologizing before the camera, taking responsibility for her unintended actions with a riveting humility and gravity of tone that is simply never seen on glowing screens, even in skilled portrayals by highly paid actors or highly placed officials.  I happen to have roots in the general area of Beardstown; I recognized everything from this woman's dialect to the posture of her shoulders to the painful directness of her gaze.  She might as well have been one of my aunts – and while it was harrowing to watch, I have seldom been more proud of those roots than at that moment.
If she is at all representative of the other Beardstown Ladies, I expect they too participate in that sense of vague uneasiness I'm speaking of here.  I expect in fact that they would score with the autistics in the study Gwen referred to earlier this week.
And I'll go one step further.  This vague uneasiness, this pervasive sub-current of unease in American life, this too is autism.  This too is to be laid at autism's feet, this impulse to honesty and discomfort with justice undone, not only in the identifiably impaired but in the general population as the spectrum fans out and loses itself in and amongst our neighbors, friends and co-workers.  This is what's good about autism, this is among much else what is to be proud of about autism.  To deny this and segregate autism's positives from its negatives, to deny the identical presence of autism's positive traits in the rest of society is to rob and impoverish the diagnosed, stealing from the poor to give to the rich, unafflicted, and undeserving.
Yea, though the souls of all the world's Sunday School teachers and Scoutmasters cry out in horror at the thought, our collective conscience may not be best embodied in – for instance – that genial, slyly named insect Jiminy Cricket; that "still small voice" may not actually be something so forthrightly or reliably transmissible by example, instruction, and religious culture.  Our collective, national conscience in America as elsewhere may instead be carried from generation to generation on the backs of those who populate the neighborhood in and around the Broad Autism Phenotype.
This has in part and in so many words been the argument of William Stillman, since long before this site took shape. It is implicit in the work of Andrew Lehman, who contacted Stillman to arrange for some of his essays to appear here early on.  Tyler Cowen tends to focus on other strengths of autism, but consistently suggests that those strengths are similarly under-recognized in their depth, their usefulness, and in the reach of their distribution across the population.  It has been my stance as well that autism is pervasive in society, that it is responsible for much that goes credited elsewhere, and that this world would be unimaginably different without it.  What I am suggesting is exactly as audacious as it may sound:  that the active presence of the autistic spectrum as a whole may be necessary to maintain the moral and ethical well-being of the human species.
All this said, I'm aware enough that what I'm making here is more a claim than an argument.  Fine.  Let it stand or fall on its own.  Hearing such an extreme claim though, perhaps others may make less extreme claims and better-supported arguments in the space that's been brought into view here.  In order to see the possibilities, there first of all has to be a window positioned to look out onto where those possibilities exist.
For too long, autistics have allowed others to define what autism looks like, what it does, what it essentially is.  For too long, and too often with just as little evidence as I have presented here, non-autistics have decided where the windows are that look out onto autism.  Changing, improving that view means moving those windows, broadening them, allowing for a wider perspective and asserting perhaps at first with no supporting data whatsoever that what then comes into view, too, is autism.
[image via Flickr/Creative Commons]
related:  Fault Lines
related:  What's Fair Is Fair
related:  Are Autistics More Honest? If So, What Then?
related:  If Not Us, Then Who?
Mark Stairwalt on 02/4/11 in Autism, featured | 15 Comments | Read More