Call for Submissions: An Anthology of Poetry and Prose by Autistics in Mid-Life (final call)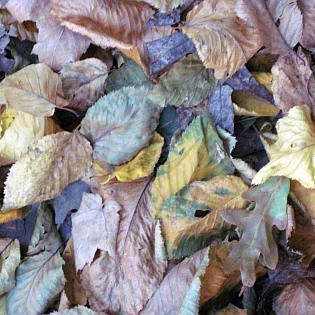 Statement of Purpose
I plan to publish an anthology of poetry and prose by people on the autism spectrum, aged 35 and over.  I welcome all pieces of writing about your feelings about being autistic, your experiences, your sense of yourself, your view of the world, your work history, your relationship with your family, or any other area of interest to you.  You can write about your life pre- or post-diagnosis, you can share your experiences as a child or as an adult, and you can take a personal and/or a political point of view.  The possibilities are as varied as your feelings, perceptions, and life experiences.
I welcome submissions from those who are self-diagnosed as well as from those with an "official" diagnosis.
Deadline
To be considered for publication, your piece must be submitted by March 31, 2011 to [email protected]
Submission Guidelines
Submissions can be of any length, submitted by email, in plain text.  If you wish to submit a piece in a language other than English, please provide a translation as well.  The piece must be entirely your own work, and you must own the copyright.
The subject line of your submission should read SUBMISSION: The Title of Your Piece.  The body of your email should read as follows:
Title
Your legal name
The name under which you want to be published.  (You are welcome to use only your first name or a pseudonym.)
A brief biography
Your contact email
Your website or blog (if any)
Your piece
Rights
I will not retain exclusive rights to any submitted work, so you are free to publish your piece elsewhere and to submit published pieces to which you own the copyright.  If your submission is chosen for publication, it will be incorporated into a book and sold for profit.  I am not able to offer financial compensation to any contributor.
I reserve the right to edit any piece for spelling, grammar, clarity, organization, length, and stylistic consistency.  I will give each writer the opportunity to approve the final version of his or her piece.
If your piece is accepted, you must sign a release form with your full legal name prior to publication.  I will never release your information to any third party.
Please feel free to post this call for submissions to your blogs and social networks.
Rachel Cohen-Rottenberg blogs at Journeys with Autism.  Call for Submissions is republished here by editorial fiat (and first appeared at Shift Journal in November of 2010).
Rachel Cohen-Rottenberg on 02/28/11 in Art/Play/Myth, featured | No Comments | Read More