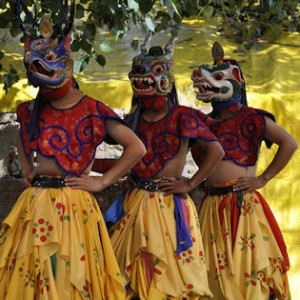 We've recently had some discussion here on Shift Journal about Dan Haggard's article on the hacker/artist divide, in which he points out that the two groups are much more alike than they may seem.  Although hackers have been stereotyped as overly practical and lacking meaningful relationships with others, they often engage in playful, creative group activities such as online multiplayer games and open-source coding.  Artists, meanwhile, may be tempted to sell out to the highest bidder instead of creating meaningful works to express their visions of the world around them.
To bridge the divide and bring about more authenticity and intimacy in social relationships, Haggard suggests that artists should learn to code and that hackers should cultivate more appreciation of art.  Although I agree that doing so would improve the two groups' understanding of each other, I'm not sure it would matter much in the broad scheme of things.  Code is just one medium of expression, after all.  It's not inherently more practical or less artistic than any other.  Yes, if hackers and artists could communicate better with each other, that would be a good thing; but that in itself won't change the world.
I believe that our failure to connect with one another in today's society runs much deeper.  We've left behind our traditions, cast aside the natural rhythms that governed our ancestors' lives, and built an artificial environment at odds with our instinctive expectations.  Instead of living quietly in small villages among our family and friends, rising with the sun and changing our routines with the seasons, we spend our days in climate-controlled buildings doing the same work year-round.  Many of us have closer relationships with our Internet friends than we do with our neighbors.  We don't live near our extended family because there's always a better job or a more interesting city somewhere else.  We're constantly surrounded by noises that are not part of the natural world, from radios and TVs to highway traffic and airplanes.  When we try to find meaning in all the confusion, we're more likely to find slick sales pitches instead.
That's not to say our ancestors had easy lives.  They had to work long hours in the fields, along with other tedious chores such as gathering wood and water, just to survive.  They had far less control over their lives than we do; many were slaves or serfs, and they could be conscripted or killed at any time by whatever war-band happened to pass through the area.  If they didn't have a good harvest, or if raiders stole their cattle, they'd be lucky to get through the winter without starving.
What's causing our modern-day angst is not that we are literally worse off than our ancestors, but that our environment has changed too quickly for us to adjust.  We no longer relate to the world as our species evolved to do; our subconscious expectations are stymied at every turn.  We don't yet know how to tell stories that will make sense of it.
So yeah, if you're an artist, learn to code.  If you're a hacker, read some books on art history and philosophy.  But don't stop there.  Grow some vegetables and share them with your neighbors.  Sew quilts with a group.  Learn folk dancing.  Work in a community garden.  Restore an antique car and drive it to visit your family members who've moved away.
Get out of your rut, in other words.  Find different ways of relating that aren't just the usual routine of going to work, doing the same old stuff, coming home, and eating a pizza in front of the TV or playing the same computer game.
I plan to take my own advice with regard to my writing here at Shift Journal.  I'm going to take a break from writing next week and get my garden in better shape instead.  When I return two weeks from now, I'll start posting fiction in installments—another kind of art and play, another way of relating.  See you all then.
related: Friendship, Intimacy, the Autistic Cohort, and The Social Network
related: Waiting for the Fireworks
related: False Friends
Gwen McKay on 04/6/11 in Art/Play/Myth, featured | 6 Comments | Read More