How Extensive Is Autism's Penumbra?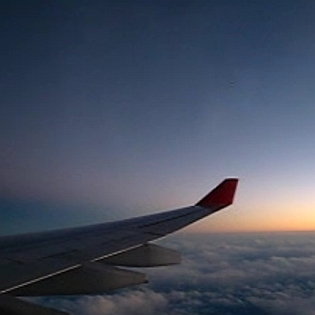 My fascination with autism from the start has had to do with what might be termed autism's penumbra.  In Autism & Oughtism's post on avoiding the confusions engendered by this concept she explains, "The penumbra of a term refers to its 'edges'; where the definite cases meld into the maybe. For the purposes of autism, you'd find the penumbra of autism where it moves firmly away from 'classic' autism, and starts to slip into harder-to-diagnose cases of high-functioning autism (such as in mild instances of Aspergers or PDD-NOS). (If that term 'high-functioning' bothers you, hold your horses until the end.)"  As anyone much familiar with autism issues knows, this territory between "classic" and "high-functioning" sends many a horse a-charging, and generates more than its share of emotional, defensive dialogue.
Personified, this area in fact would be quite the drama queen — and thus pleased, I think, to hear A&O referring to it as if it were the entire penumbra, rather than just an edge or beginning of it.  For the purposes A&O sets out, this matters not a whit.  Her effort is to clarify the terms involved in the arguments bracketing one edge of the penumbra, and in this she succeeds.  I think it says more about all of us then rather than A&O in particular, that in an essay that's all about the careful use of language, this word is misused — and that the misuse and its implications are not apparent unless we take time to think about them.
The penumbra refers to the entirety of the partial shadow, the whole of the area that is partially lit.  Merriam-Webster has it as "a space of partial illumination … between the perfect shadow on all sides and the full light."  The penumbra of a term does not refer to its edges; it refers to a much more extensive area — and yes all this would of course be mere nit-picking, if not for the possibility that this misconception is mirrored in our perceptions of autism's presence in the world.  There are for instance no rules of proportionality governing how extensive a penumbra may be in relation to "the perfect shadow" at its edge; a penumbra may well be much larger.  Whole realities then can be defined out of existence by the repeated, unthinking misapplication of a concept such as "penumbra."
A&O does make reference to this problem's inverse, noting, "If a penumbra is too large, it can – arguably – eclipse the function of a term, but that is a different argument from putting forward examples where it is hard to determine high from low functioning autism."
Who exactly, and on what grounds, I have to wonder, decides when a penumbra is too large?  God forbid that we allow reality to eclipse the function of a term, and face the uncertainty and inconvenience of coming up with new, more robustly functional terms, concepts, and paradigms that better reflect actual experience.
"Well, see, this penumbra is too large, so we're agreeing to downsize it.  We'll just imagine the penumbra of a term refers to its edges, and skip right on by." 😉
We are of course groping our way towards new concepts with terms such as "BAPpy" and "the autistic cognitive style."  But parts of the tech community are way ahead of the autism community here, even without any new vocabulary with which to speak about it.  We can tell ourselves that the prevalence of autism in the tech world is such an open secret there because "so many" autistic people are drawn to that sort of work.  But I am suggesting that it is at least as true that penumbral autistics are simply more comfortable being out of the closet in tech culture, and that our actual prevalence is far more widely and evenly distributed than we suspect.
We are the oldest, largest secret society in the history of mankind.
Who is to say the majority of our members do not reside in the penumbra, in the half-shadow, unseen, and uncounted?  Who is to say we are not vast in number yet still closeted and thus taken for granted in our effects on society?  Who is to say it isn't time, and past time, to re-imagine ourselves a good bit less narrowly?
[image via Flickr/Creative Commons]
related: Reality or Law?
Mark Stairwalt on 08/26/11 in Autism, featured | 4 Comments | Read More