Advice For Children, Unsolicited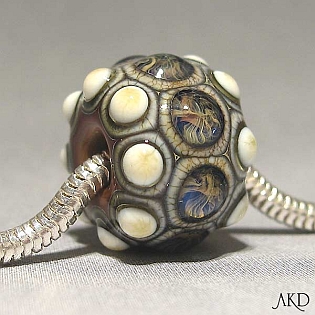 Do not trust knowingly decent people. It isn't their native temperament. They want more than simple kindness, or good faith. They want security, the promise of reward, or to pretend that they can have them, and that eventually means: the cops. A person who cultivates good manners wants something. He wants it from you, and doesn't have enough respect or regard for you to just come out and ask you for it.* He doesn't even have the honesty of the thief, or the mugger.
Actively suspect the man or woman who demands decency of others. Suspicion is a healthy reply - perhaps the only one - to the insistence on polite discourse and the manners of civilized company. It's an extraction: show good breeding, and we won't treat you like barbarians. The school mistress and the proctor are working for the boss. Always. Don't take my word on it. Look at the signature on their checks.
Hate - and with every possible flavor of that word - the preachers of good manners and polite discourse. They would have the world be what it is not, in favor of a world that never was. Also, they want to kill you. Or have you be an animated corpse. The world doesn't behave. Look out the window. The cloud doesn't obey a law of fluid dynamics. It is dynamic. The law at best describes what is no more. People are more and less complex than the interplay of water vapor and air currents. A person who insists on decency, who preaches politeness, wants the stone of suffering to hit the waters of memory and leave no ripple, no wake and not even the sound of its drop.
Laugh at the boldly indecent. Or with them. It doesn't matter. Really, it doesn't. The jester can toss a bauble, or slip poison into the drink. Especially when she's faking it…


* - Gracian would disagree. Or maybe it's that he agrees with me. Gracian instructs, like Machiavelli. You can read Machiavelli in order to raise a prince. Or bring him down.
(Thanks to Al Schumann for the window to the muse's fountain…)
Jack Crow blogs on the current situation at The Crow's Eye.
When queried about who he was referring to as children, the reply was that Advice For Children, Unsolicited was written for
"My kids, mostly. They read this blog, mostly with an eye to mocking me. A practice (the mockery) much encouraged in our household. My oldest is learning to tell me off with panache. And two days ago, he did a caricature impression of me that brought us all to our knees in laughter.

But, as truthfully, I think it unseemly to offer counsel or advice to grown women and men. So, the better to address it to theoretical children."
It appears here by permission, posted as a companion to the first two related entries listed below.
[image of jester's bauble via Etsy/AKDlampwork]
related: Sometimes it feels like Nice is a Dirty Word
related: Good Manners Reconsidered
related: Welcome, The Crow's Eye Readers
Jack Crow on 09/28/11 in featured, Society | 3 Comments | Read More