Non-speaking, "low-functioning"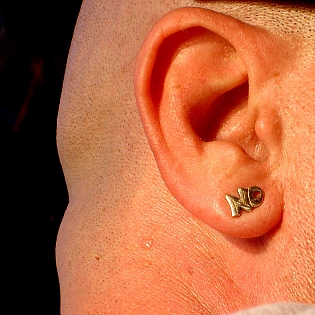 I am autistic, non-speaking. I am also labeled "low-functioning". This label is a pre-judgment based on what I cannot do. It makes people look at me with pity instead of trying to get to know me, listen to my ideas.
I am a self-advocate and I can type my thoughts. But, at the moment I show up with my communication device and an aide, my credibility, in the eyes of most neurotypical people, is diminished.
This is a constant battle for non-speaking autistic. Even the ones among us who have demonstrated, many times, their capabilities, and who have succeeded despite all the hurdles a disability imposes, these successful cases don't seem to be enough to end the myths: that non-speaking autistic cannot self-advocate; that the so-called "low-functioning" cannot think by themselves, cannot have ideas or opinions.
We can, and we do. We keep moving forward despite the many labels we are given because it is assumed we need others to speak for us, to decide for us. Labels like: "low-functioning", "severe", "mentally retarded", "needy", "incompetent". They all show how the neurotypical world sees someone like me. Someone who looks "more different", acts "more different", needs more help with things pre-determined, by the neurotypical, as simple tasks.
Looking very disabled or needing more physical help does not make us unable to think, being critical, being able to analyze.
There are too many neurotypical "experts" claiming to know more about us than ourselves. They say they can make us "better", as if we are "not-right" or "wrong". Most of them never thought about asking us what could make our lives more productive, less anxious; or try to understand a non-speaking autistic who has not yet found a way to communicate. All the conversation has been about "fixing" us, with the expectation that we finally look and act "more normal".
Autism is a big spectrum. Some of us have better cognitive function; some of us might have intellectual disabilities; some take medication; most, if not all, have sensory issues. The ones labeled "low-functioning" need aides for everyday tasks.
For example: What does it mean if I don't pick the right shape when asked? For the "experts", it probably means that I am, in their words, "mentally retarded". It is, in reality, more complex than that. It could be that my mind is obsessing over something else; it could be that I had a seizure or that the anti-seizure medication is making me extra drowsy; it could be that I believe I deserve a better treatment, since I am an adult and I am past childish tests. Even if I am indeed intellectually disabled, the fact that my opinion is being ignored remains.
Non-speaking autistics that fail to make eye contact, and that can't say, or are never asked, why they can't, also receive the "low functioning" label.
Forcing someone to make eye contact or insisting on assessments more appropriate for a child – with the inevitable "good job!" – are nothing more than a training program, a useless one. It causes more anxiety and does nothing to improve our self-esteem.
All the labels given to us only help to make myths seem like the reality. By classifying non-speaking autistic as low-functioning, one is lowering expectations for the autistic individual. He or she is not given a chance to express him/herself and maybe show hidden abilities.
We, autistic, have tried hard and accepted the neurotypical way of doing things to make it easier for non-autistic people to understand us, interact with us. Despite some progress there is still very little reciprocity. This is even more evident when the autistic person is one of the so-called "low functioning". There is little patience in listening to us. When one of us succeeds, he or she is considered an extraordinary exception.
Look around. There are many of us trying to be heard. We did not put the "low" in "low-functioning" and we are speaking out. It is also up to the non-autistic to reciprocate in this communication exercise.
Amy Sequenzia's Non-speaking, "low-functioning" is published here by permission.
[image via Flickr/Creative Commons]
related: The Iceberg Speaks
Amy Sequenzia on 01/11/12 in Autism, featured | 68 Comments | Read More